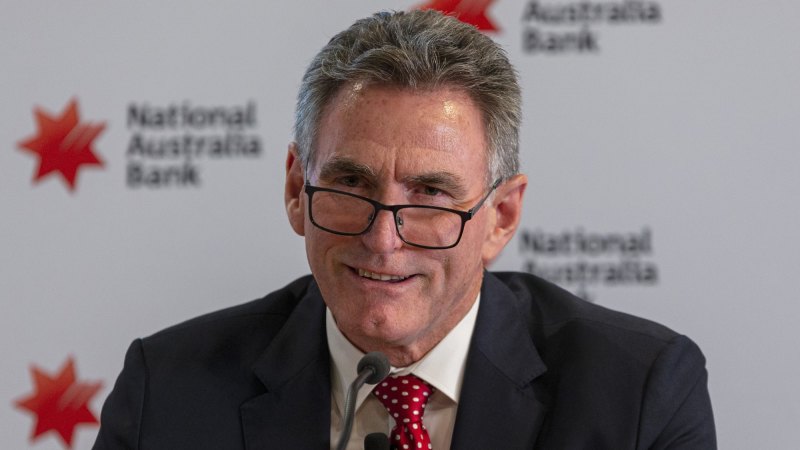 NAB has provided more than 98,874 home loan deferrals totalling $39.08 billion as of the end of May and has hired an additional 500 employees to assist with customer support during this time. Mr McEwan said 10 to 15 per cent of customers had already opted to go back onto the normal payment schedule and businesses and individuals who were struggling could be assessed individually.
"Some may want to go back to interest only, some may need a longer deferral," he said. "Each one of those is an individual checker, based around the customer's situation and 'how can we help them get back on their feet again?'"
NAB, the largest lender to small and medium-sized enterprises in the country, has provided 40,208 business loan deferrals totalling $22 billion as at May 22. It has also approved 4,841 business support loans under the government's business loan guarantee scheme. Mr McEwan was confident businesses would survive the COVID-19 pandemic but said many were still being impacted by social distancing restrictions.
Loading
"We're having to make the assumption that a good business before COVID will be a good business after," he said.
"[But] you're still seeing a lot of businesses not yet able to open up because of the restrictions still on them – restaurants, cafes, bars, casinos – all those things have not got going again. So a lot of those people need the additional time through to September."
At NAB's half-yearly results in April, it predicted unemployment to peak in mid-2020 and progressively reduce back to single digits in 2021. Heightened unemployment would undoubtedly have an impact on the bank's loan book, Mr McEwan said.
"It will impact customers who have personal loans or credit card outstandings or have their Afterpay on four schedules. You are going to see that being impacted over the the latter part of this year and 2021."