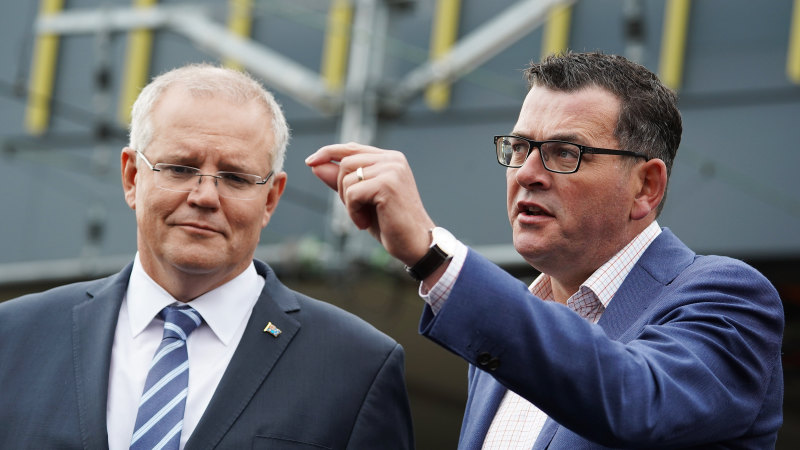 Premier Daniel Andrew on Tuesday said he was prepared to sign another agreement between with China on its controversial $1.5 trillion global Belt and Road infrastructure program, saying he wanted his government's ties with Beijing to grow "even stronger".
This week Mr Frydenberg urged industry and retail funds in the $2.7 trillion superannuation industry to work "on domestic infrastructure assets more than they have been" to boost domestic investment and employment.
IFM manages about $150 billion, including $70 billion in infrastructure, on behalf of more than 20 super funds including more than 10 industry funds. In November, the group said it planned to spend $25 billion on major infrastructure projects over the next 10 years.
The AirRail consortium estimates that building the tunnel option stretching between the Melbourne CBD and Sunshine would create 13,000 jobs.
"IFM Investors welcomes the comments by the Treasurer and we stand ready to invest in nation-building infrastructure to help the Australian economy recover from the coronavirus pandemic, create local jobs, and generate long-term value for our investors," a spokesman said.
Super funds have supported Mr Frydenberg's call for more infrastructure investment, but said the government needed to provide more policy stability in order to back long-term investments.
Loading
Mr Frydenberg's office referred questions to Urban Infrastructure Minister Alan Tudge. A spokesman for Mr Tudge would talk the role of industry funds.
"Our ambition is to have a train journey to the airport from the city that is fast, affordable and meets the needs of travellers," he said.
Industry Super Australia deputy chief executive Matthew Linden said industry funds and IFM had a "proven track record" of delivering large-scale infrastructure projects.
"The multi-billion dollar bid for Melbourne's Airport Rail project shows how committed IFM, and its Industry Fund shareholders, are in their desire to partner with governments to deliver nationally significant projects," Mr Linden said.
"Our financial muscle is ready to be deployed on projects, be it Melbourne Airport Rail or any other, which deliver returns to members and is cost-effective for taxpayers," he said.
The timeline to start the project was delayed due to the COVID-19 pandemic with the federal and state government expected to make an announcement in the near future.
A Victorian government spokesman said the state continues to work collaboratively with the federal government on options, and there were no announcements to make.
Jennifer Duke is an economics correspondent for The Sydney Morning Herald and The Age, based at Parliament House in Canberra.