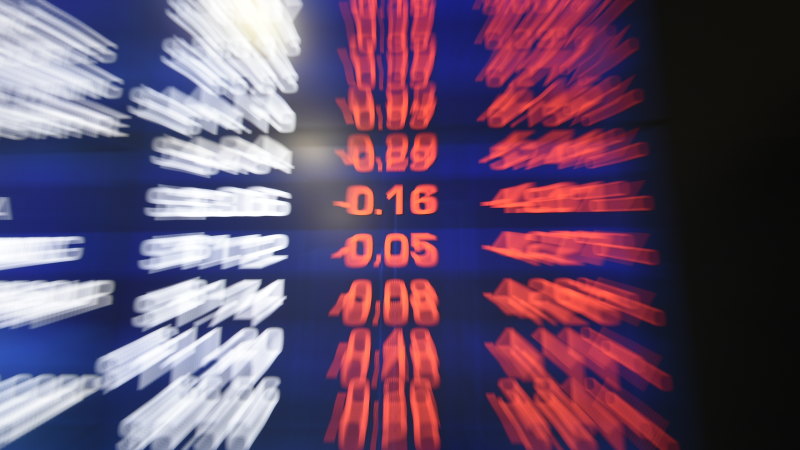 "I would characterise this move as the 'step back' in a two-step forward, one step back scenario," he said. "It just got a little bit expensive and it's now taking a pause … it's not a straight line and there will be more corrections like this in the future too."
Mr Miller said the frank outlook from US Federal Reserve chair Jerome Powell may have been a catalyst for softening global sentiment, but it wasn't the cause.
'It just got a little bit expensive and it's now taking a pause … it's not a straight line and there will be more corrections like this in the future too.'

GSFM investment strategy advisor Stephen Miller
Mr Powell on Wednesday signalled a long and slow recovery for the US economy, but vowed the Fed would do "whatever it takes" to help prop it up, including keeping interest rates at near zero for as long as needed.
Australia's heavyweight financial sector was pummelled in the wake of the comments – falling by a collective 5 per cent. The big four banks all shed ground, with ANZ leading the losses.
It fell by 6.21 per cent to $19.47, while Westpac dropped 6.1 per cent to $18.50, NAB shed 5.41 per cent to $19.07, and Commonwealth Bank lost 4.41 per cent to $68.44.
Loading
Macquarie Group was 4.5 per cent lower at $118.45.
"It's hard to blame the Fed," Mr Miller said. "Powell's message was pretty much steady as she goes."
"Valuations are stretched … markets priced from a very optimistic scenario that there won't be a misstep from policymakers during this crisis."
Meanwhile, Atlas Fund Management's chief investment officer Hugh Dive said the market dip needed to be taken in context as the ASX was still up 4 per cent for the month. "You don't want to look at one day or two days," he said.
The value of bank stocks would be determined by the ability to pay dividends and their exposure to bad debts rather than the US central bank's decision to keep rates steady, he added.
"The interest rates aren't going to drive stocks, it would be bad debts and dividends," Mr Dive said.
The banks had low earnings clarity, Mr Dive added, compared to other industries like healthcare and technology.
Only 28 companies in the top 200 index closed higher, with gold miners having a good session as investors flocked to the precious metal. Newcrest finished 5.7 per cent higher, while Northern Star jumped 6.8 per cent, Evolution 4.2 per cent, and Saracen 4.6 per cent.
The rest of the materials sector did not fare as well, in part because of softening iron ore prices. BHP dropped 2 per cent to $36.76, Rio Tinto fell 1.6 per cent to $98.86, and Fortescue Metals shed 0.7 per cent to $14.88.
Loading
The energy sector lost 5.4 per cent on an oil price decline following worries about slow demand growth as US crude stockpiles hit an all-time high.
Meanwhile, blood giant CSL closed 0.3 per cent lower but the health sector was supported by a 2.1 per cent rise for medical device maker ResMed and a 1.8 per cent climb for Fisher and Paykel.
Asian stocks were muted throughout the day but still managed to outperform the local index. US futures were hinting at more losses on Wall Street.
Get our Morning & Evening Edition newsletters
Markets reporter for the SMH and The Age
Charlotte is a reporter for The Age.