"I speak for the club generally but I have to speak for myself (on this). I am not comfortable with the fact Harry, sorry Héritier, feels like he has been belittled and diminished in our environment.
"I have not spoken to H since 2014 and I would love to speak to him again. I would love to have him come to his old football club and see what we have become and the culture of acceptance, a celebration of difference, no matter your colour, religion, whatever your upbringing has been.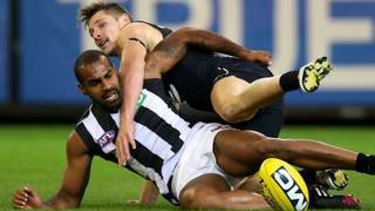 "We have grown as an organisation, we were growing when he was there and he was a big part of it and we are still growing, but I am really proud of the club we are now."
Buckley said Lumumba had been a big part of the change at Collingwood and he wanted to share that with him.
"I will continue to try to reach out to listen to him to see if there is something we can do about how he has felt about his experiences at the club," he said.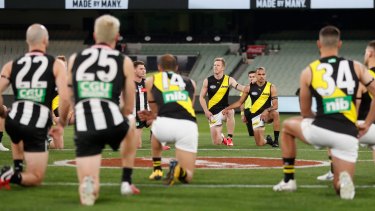 Lumumba this week repeated claims he had made previously that he was vilified and was given the nickname "chimp" when he was at the club.
He wrote an open letter to former teammates to support him, challenging them to ask themselves which side of history they would be on.