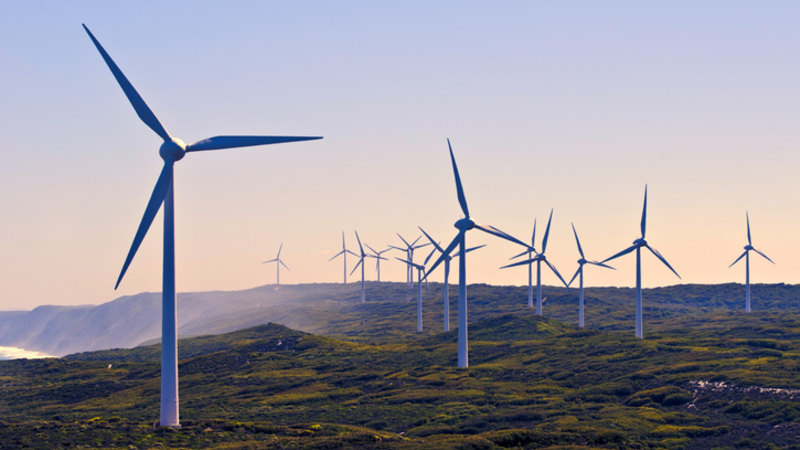 The IEA expects gas orders to recover in mature markets and expand in emerging markets in 2021 in part because of those low prices. Medium-term demand, though, for liquefied natural gas exports faces "several key uncertainties".
"[LNG] is expected to remain the main driver behind global gas trade growth, but it faces the risk of prolonged overcapacity as the build-up in new export capacity from past investment decisions outpaces slower-than-expected demand growth," the IEA said.
Loading
Australia, as a major energy exporter, will have to endure lower prices for gas. Cheaper gas, though, is also displacing coal demand in big markets such as the US.
Lower fossil fuel prices could in turn contribute to a slower take-up of renewable energy, particularly if cash-strapped governments lower ambitions to cut greenhouse gas emissions driving climate change.
A separate report by the UN Environment Programme and Bloomberg New Energy Finance estimated that governments and companies around the world have committed to 826 gigawatts of new non-hydro renewable power capacity worth $US1 trillion ($1.44 trillion) for the decade to 2030.
The pace was about a third that of the $US2.7 trillion spent on clean energy during the 2010-19 decade. Falling renewables costs – with solar modules 83 per cent cheaper in the past 10 years – was one reason for the looming slowdown.
The report estimated that the world would need to add 3000GW of new renewables during the period up to 2030 to have a chance of meeting the Paris climate accord goal of keeping global warming under 2 degrees.
Loading
"The COVID-19 crisis has slowed down deal-making in renewables in recent months, along with that in other sectors, and this will affect investment levels in 2020," it said, adding that governments had the opportunity to prioritise low-carbon outcomes as part of their economic recovery plans.
"The stakes are high," it said. "If this chance is missed, it may be even more difficult to find the funding to decarbonise the energy system in a post-COVID-19 global economy characterised by elevated government debt and squeezed private sector finance."
The UNEP/BloombergNEF report also noted Australian investment in non-hydro renewables surged to a record in 2018 but then slumped 40 per cent last year as it became clear the 2020 large-scale renewable energy target would be met.
Auctions by states such as Victoria and power purchase agreements signed by companies are now the main driver of new capacity, although small-scale projects such as residential solar photovoltaics remain "an area of strength", the report said.
Peter Hannam writes on environment issues for The Sydney Morning Herald and The Age.
Mike is the climate and energy correspondent for The Age and The Sydney Morning Herald.
Most Viewed in Environment
Loading