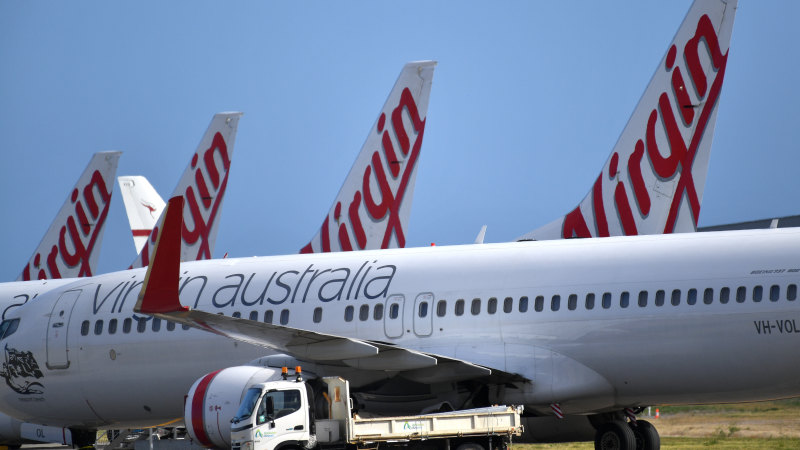 Its administrators Deloitte said in May that Virgin had $100 million remaining which would run out by the end of June. Returning planes to the skies and selling tickets will help to slow Virgin's cash burn and also enable it to get some of its 8000 stood down employees back to work.
A Virgin spokesman said the airline had "worked with the administrators to identify profitable routes whereby we can continue flying during the administration process".
Some flights are being underwritten by the federal government's Domestic Aviation Network Program, which was extended over the weekend, he said.
Queensland, South Australia, Tasmania and Western Australia are yet to say when they will open their borders, despite the urging of Prime Minister Scott Morrison, who wants interstate travel to resume in July for the sake of the tourism industry and the broader economy.
Two shortlisted bidders – Bain Capital and Cyrus Capital Partners – have until June 22 to make binding offers for Virgin, and Deloitte will present one of those to a vote of creditors in mid-August.