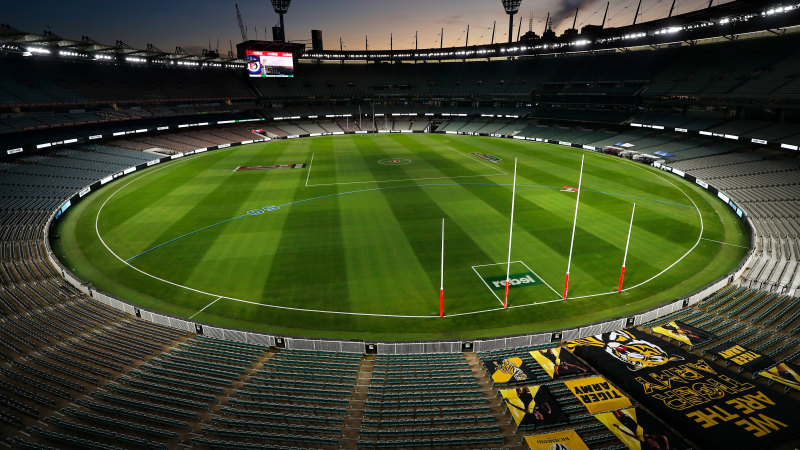 Loading
Players are also barred from signing contracts until given the go-ahead by the AFL, with some agents reluctant to commit to terms until they know the salary cap for 2021 and 2022.
The Players' Association wrote to the league last week to indicate the information it is seeking, with the AFL expected to be in a position now to provide that information shortly for the AFLPA to then review.
The PA has stated it will need convincing to make significant alterations to the existing agreement, which has each club set to make player payments of $13,273,522 in 2021. With television money secured, very few members seeking refunds and indications from government that crowds may return soon, the situation is not as dire as it was eight weeks ago.
It is also keen to know the actual impact of the COVID-19 pandemic.
However, AFL CEO Gillon McLachlan made it clear he expects salary caps to be reduced.
"The reality is that despite this arrangement and the extension by Seven Network, our football community still faces significant financial challenges over the coming years and we must remain vigilant on balancing investment in the next generation of participants and players while maintaining discipline on costs," McLachlan said.
The players have already agreed to a 50 per cent pay cut for 2020 after the season was shortened due to the COVID-19 restrictions and club revenue disappeared, with no games played in April and May and crowds still banned due to social distancing measures to prevent coronavirus from spreading.
With games resuming, each club will pay about $9 million to their players in 2020 with some players taking a bigger cut than others as they have heavily front or back-ended contracts.