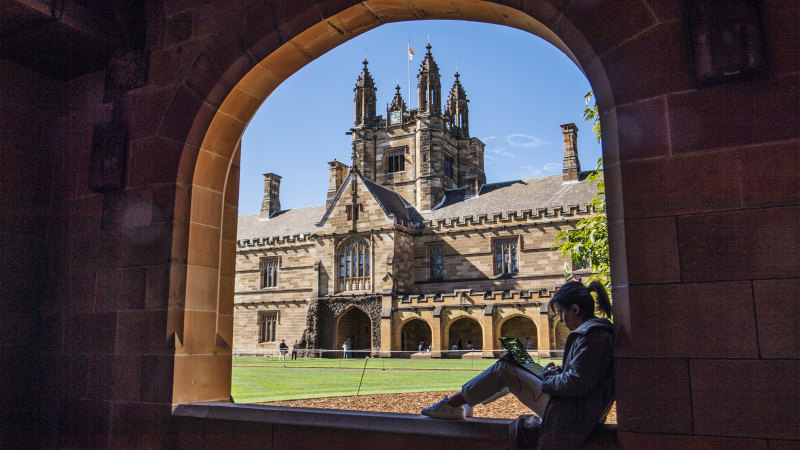 Loading
A strong and public stance by the national office charged with responsibility to combat racism is what policy wonks call a "no-brainer". Monastic silence is tantamount to a dereliction of duty. Commissioner Tan's predecessor, Tim Soutphommasane, was a regular target for the attack dogs of the Murdoch tabloids just for doing his job and doing it effectively. His successor was hand-picked for his commitment to maintaining a low profile.
It was a shortsighted and cowardly decision back then to downplay the battle against racism. Now it is wilful blindness and failing our national interest.
Intriguingly, the confected furore over the Chinese government's Belt and Road Initiative influences the prospect of Chinese students returning to study here. If the Andrews government and China want to justify their Memorandum of Understanding, then this is where the rubber hits the road. Does BRI mean Victoria is given a head start on getting Chinese students back? Or does this stand-off show the BRI memo to be the waffle and hot air its critics suggest?
Some universities have become almost dependent on full-fee paying overseas scholars, relying on them for about a third of revenue. Three of the seven Australian universities most exposed are Victorian – Monash, RMIT and La Trobe.
Loading
Universities are hierarchical. The "Group of 8" elite have almost nothing in common with the former TAFE colleges that were hurriedly re-badged as universities to cash in on the foreign student boom. Now it is those bottom dwellers who will be hardest hit as the game of musical chairs comes to a sudden halt. Just like retail and hospitality, the weaker institutions will struggle to survive.
It almost seems as if Canberra wants that to happen. Do the bureaucrats and mandarins see this as a chance to reshape the sector and cut funding? Couple the cash crisis with remarks from government ministers about how some uni students would be better off doing apprenticeships instead of getting "useless degrees" and a common thread emerges.
Pointed remarks about the salaries of vice-chancellors and some universities' cash reserves suggests a strategy to cut public support. It makes little difference that cash reserves are for capital works such as new buildings rather than recurrent costs like staff wages. Add into the equation that those reserves have been created at the urging of government and it seems the critique is a deliberate ploy.
Maybe universities should follow Clive Palmer and chance their arm at the High Court? Challenge the constitutional validity of the travel ban as a way of forcing the issue. If international students are agreeable to funding their compulsory hotel quarantine for two weeks upon arrival, why not allow them to resume their studies? What harm is done? The emergency powers used to justify a ban on travel cannot outlast the emergency.
Given the pandemonium engulfing much of the US and the appalling pandemic response in the UK, we are in the box seat to offer a premium product. For the bourgeoisie of South East Asia looking for a high-quality immersive English language education for their kids, there is nowhere better than Australia. We ought charge a premium and market ourselves as a unique, safe and sanitised sanctuary.
Will Dan Andrews argue that position at national cabinet? Might this be the real test of the new governance regime that is the lasting legacy of the "pand-panic"?
Jon Faine is a former presenter on ABC 774.