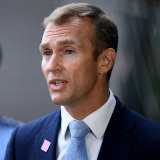 But his office this week said Mr Stokes was open to reviewing the measures along with others to see if any had gained widespread community support to continue.
A well-placed source familiar with discussions said the government was considering keeping 24-hour deliveries.
Local Government NSW president Linda Scott said the organisation representing councils supported the temporary lifting of truck movement curfews during the pandemic, but not beyond it.
"In order to preserve an appropriate balance between the public good and commercial interests, councils do not support any attempts to make these provisions a permanent arrangement beyond the October 1 deadline," Cr Scott said.
"People who live near supermarkets and stores understood the need for the short-term disruption to their amenity. As we move to change restrictions, communities expect councils to have a key responsibility in the creation of sustainable, liveable communities. Truck movement curfews are an important part of that."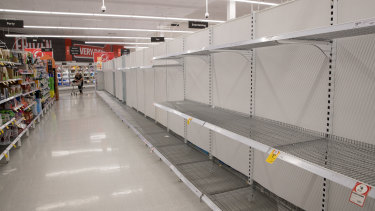 Waverley mayor Paula Masselos said her council was concerned by the potential impact 24/7 deliveries would have on the amenity of residents who live near supermarkets, and wanted further information from the government about when delivery times might revert to normal.
"Now that there is no evidence of panic buying as restrictions ease, I call on the Premier to revert back to council-approved hours," Cr Masselos said.
Potts Point & Kings Cross Heritage & Residents' Society president Andrew Woodhouse labelled any move to maintain the 24-hour deliveries a "big mistake".
"In high residential areas and dense urban areas like Potts Point, the Woolworths there has an entrance which is within a residential building called Rockwall apartments. It backs on to a narrow width road where there are other small apartments. Those reversing trucks at 6 or 7am are just hell," he said.
Loading
He said the COVID-19 measures had increased the noise pollution of trucks in the area during the early morning and they were often seen queueing down the street.
He said there was "no justification" for continuing to allow freight deliveries at all times of the day.
"The COVID-19 crisis is not an excuse to relax planning laws," he said.
Get our Morning & Evening Edition newsletters
Angus Thompson is an Urban Affairs reporter for The Sydney Morning Herald.