In 2017, I surveyed more than 100 students in public and private high schools before I began lobbying policymakers to make community service mandatory. I asked students whether they would participate in two hours of community service a fortnight. Overwhelmingly, the answer was "yes".
Some argue community service deprives students of academic learning time. I understand that sentiment. I'm a snowed-under year 12 student trying to ace my HSC. Our schools are also vying for the top of the HSC school-ranking list. In this environment, who wants to devote time to volunteering?
But what is the purpose of education in the 21st century? Lately, the federal government comprehends it as overhauling vocational training to make it future-proof and underpin Australia's economic recovery from the COVID-19 pandemic. That's a good step.
But we should look further ahead and learn from the NSW Curriculum Review Interim Report in 2019, which identified a key purpose of schooling as fostering "moral and ethical contributors to society". This was "crucial to the creation of an inclusive, coherent and compassionate society", the report said.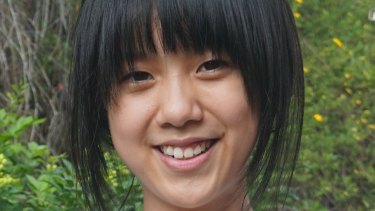 All the tertiary education, technological advances and scientific discoveries in the world won't save us from future crises unless we cultivate our willingness to help each other.
Community service plays a vital role in nurturing that willingness in young minds. It ingrains caring for each other into our young generations as second nature which in turn ensures our nation's survival and prosperity.
Loading
A study by the Australian National University finds the number of 18- to 24-year-old Australians experiencing psychological distress has increased more than 50 per cent during the pandemic. Meanwhile, Cigna's 2019 survey reveals more than three in five adults feel lonely.
Research also shows that the more isolated people feel, the less willing they are to care for others, forgetting that we're in this together.
All this could be mitigated for current and future young generations if we incorporate community service in the education curriculum.
There's a precedent for this. In Western Australia, community service is mandatory for high school students. WA understands that investing a small amount of time and resources into nurturing students' moral and social value results in a significantly increased mobilisation of our intellectual resources for greater good.
Volunteering WA's research shows that volunteering is WA's "largest industry by employment" with four in five adults volunteering in 2014, donating a total of 315 million hours. Each year volunteering yields a personal wellbeing benefit of $9.9 billion.
Our government should aim to replicate these benefits across the nation by making community service mandatory in school. If young people are willing to care for each other, to fight for what is right and to rebuild our country, we will be better prepared for whatever crises the future brings.
Lucy Fang is a year 12 student at Pymble Ladies' College.