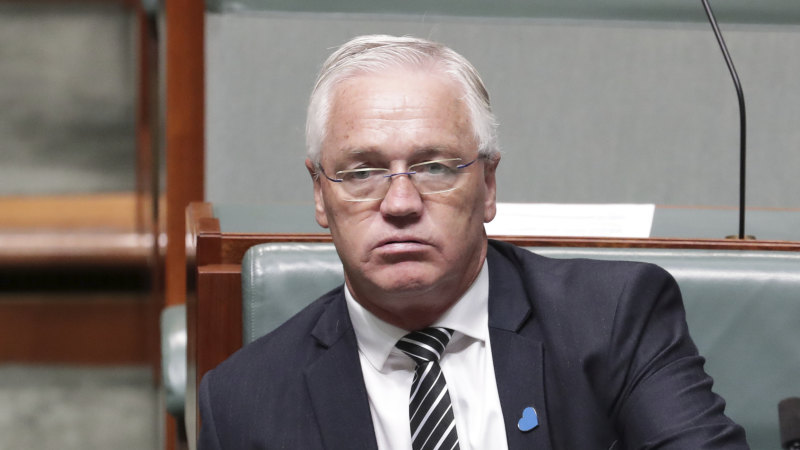 After discussions with IFM Investors and rail think-tank Rail Futures Institute, the member for Nicholls said he believed turning away from the tunnel would disadvantage those in Shepparton, Wangaratta and Albury/Wodonga and limit growth in Ballarat and Bendigo.
He criticised options without a tunnel as "short sighted" and said they were likely to "seriously damage" the services available for those in the west.
While Victorian government sources said the state wanted greater control of an airport link that involved the suburban rail network connecting up with the existing Metro Tunnel, IFM claims it has written to the Victorian government to provide a guarantee state authorities would have control.
Mr Drum is particularly concerned servicing the lines across Sunbury, Melton and Werribee would already use the full capacity of the Metro Tunnel when construction completes and, if this first stage of tunnels was used as part of the airport link, services to the western suburbs would be significantly affected. A decision is yet to be announced by the state and federal governments.
A Victorian government spokeswoman said the state was working well with the federal government in reaching a solution on airport rail.
"We continue to work collaboratively with the Commonwealth government on airport rail options – and we have no announcements to make."
Loading
IFM Investors manages about $70 billion in infrastructure out of a total $150 billion funds under management on behalf of more than 20 super funds and has plans to spend $25 billion on infrastructure over the next 10 years.
Infrastructure development is at the heart of the federal government's post-coronavirus economic recovery strategy. Prime Minister Scott Morrison has vowed to slash approval times by 25 per cent to fast-track billions of dollars of infrastructure work, across mining expansions, roads and rail. Treasurer Josh Frydenberg recently said he wants super funds to invest more in infrastructure in a bid to boost activity and employment.
The AirRail consortium estimates that building the tunnel option would create 13,000 jobs.