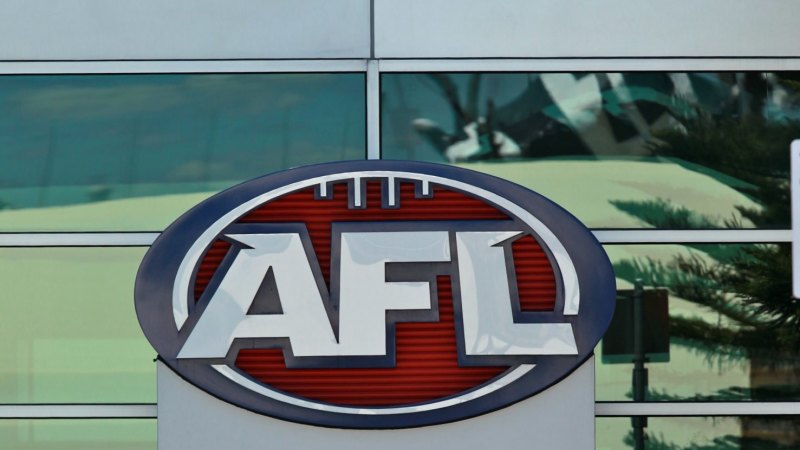 Loading
As recently as the season launch presidents' meeting in early March, McLachlan reported that the AFL planned to settle on the La Trobe St property by the end of the month. That meeting ended shortly before the state government warned McLachlan of the potential damage looming due to the coronavirus pandemic.
With the land originally earmarked as a portion of green space in the reshaped Docklands precinct around Marvel, the AFL has reached an ongoing partnership with the new owner in a bid to secure a presence on the lower floors of the development, which should join the stadium's AFL-owned concourse.
The AFL purchased the Docklands stadium in late 2016 for an estimated $200 million, in a deal including the concourse and the league's headquarters and one which proved crucial in securing the survival of all clubs when the competition was indefinitely suspended after round one.
In 2018 McLachlan struck an agreement with the Victorian government to invest $225 million into the Docklands precinct redevelopment as well as guaranteeing the grand final at the MCG until 2057.
While the AFL has offloaded the La Trobe St property, it remains committed to the stadium redevelopment, which it plans to start later this year. The state government, through Development Victoria, purchased the Seven building alongside Marvel Stadium in a joint venture with the AFL.
But the development of the wider Docklands precinct to include a major hotel, shopping, dining and other public facilities – and the AFL's earmarked new headquarters at Newquay, alongside the Bolte Bridge – will be significantly delayed due to the economic downturn.
The deal was overseen by the AFL's executive overseeing investments, Ray Gunston and Marvel Stadium's project director, Matthew Chun in a sensitive negotiation that began in April once McLachlan and the commission moved to prioritise the game's bottom line, deciding the property investment worth around $60 million would be imprudent during the economic crisis.