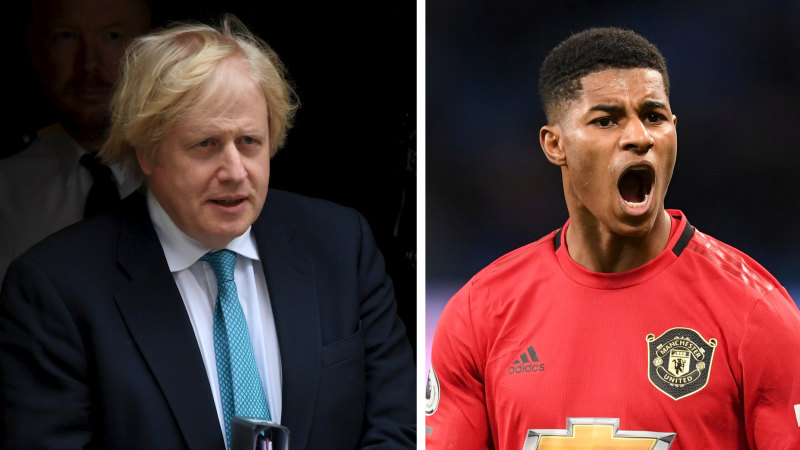 Rashford used a column in the Times newspaper on Tuesday to argue that while he may not have the education of a lawmaker in Parliament, he did have a social education.
He has already helped to raise around 20 million pounds with charity Fareshare UK to supply meals to struggling families.
"I don't even know what to say," he said on Twitter of the change in policy. "Just look at what we can do when we come together, THIS is England in 2020."
The move by the government was met with widespread praise for Rashford from fellow sports stars, politicians and the mayor of London. "Well played, Marcus. Well played," said former England captain and pundit Gary Lineker on Twitter.
"Good to see Marcus Rashford keeping up his record of scoring on debut in each new competition," one comment said.