Details provided to the Herald show the reviewers also recommended against 50-year leases and also emphasised the need to keep assets in public hands.
Federal Environment Minister Sussan Ley, who announced the review last October, was "broadly" in support of the key recommendations – subject to further work as outlined in the report.
Loading
"This is a landmark review into some of the most significant heritage sites in the country encompassing Indigenous, convict and military history," Minister Ley said, adding it would send "a strong message against leasing entire sites such as Cockatoo Island. It is a recommendation I support."
"Leasing is already a part of the Trust but the concept of 50-year leases is not recommended," Ms Ley said. "Sites like Cockatoo are important and the report recommends a new master plan be developed to ensure the public can continue to experience its wonderful heritage value ."
The revelation earlier this year that Mr Berg, a former chief executive of Macquarie Bank, and fellow financier Mr Goldberg had proposed taking over Cockatoo Island stirred opposition from groups such as the Headland Preservation Group that warned against further commercialisation of the harbour's historic sites.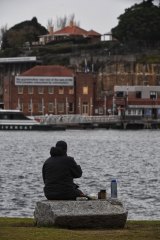 Group president Jill L'Estrange said her organisation continued to have concerns that may or may not be eased when the review is formally released and the government's final decisions are made.
These worries include the need to rule out any long-term leases that would result in the "alienation of public land for a private use"; the requirement to conserve and also interpret the environmental and heritage values of Trust land; and greater community consultation and transparency.
"The minister's recommendation [against leasing off Cockatoo Island] is a victory for conservation of public assets rather than an insidious push for privatisation by stealth," Ms L'Estrange said.
Cockatoo, also known by its Indigenous name of Wareamah, was to mimic other "art island" drawcards such as Naoshima in Japan, according to the proposal. The catches included the need for a federal government injection of as much as $200 million to recomplete the rehabilitation of the island, formerly a naval dockyard, the Herald reported in February.
The Trust's members reviewed a preliminary version of what was dubbed the "Cockatoo Island Foundation" submission, and rejected it as "not in line with the objects of our legislation and plans", a spokeswoman said.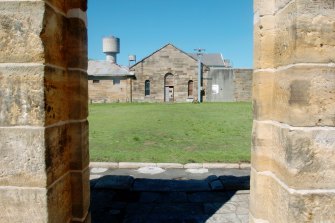 The terms of reference for the review underscored the precarious financial position of the Trust as a whole.
"When established, it was contemplated that the Trust would become self-funding from revenue generated from its sites," it said.
While the sites were attracting more than 1.8 million visits each year – before the coronavirus pandemic – and had developed a "sound business" deriving "substantial commercial revenue", the ongoing regulatory restrictions constrained the Trust's ability to develop "a sustainable operational model", the government said last October.
Peter Hannam writes on environment issues for The Sydney Morning Herald and The Age.
Most Viewed in Environment
Loading