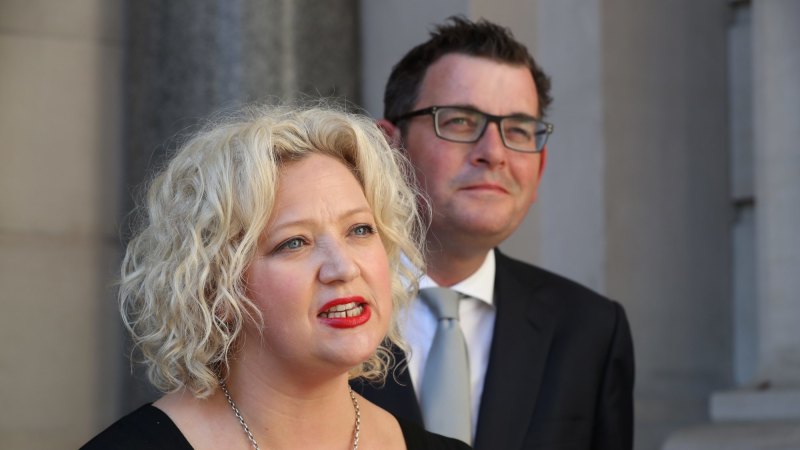 But with so many businesses falling short when it comes to paying workers, Mr Porter has been talking tough. He made it clear that the degree of responsibility for breaches wasn't direct enough. The Attorney-General has also ticked off some large companies that appear to be spending vast sums of time and money on marketing, advertising, brand recognition and sponsorships, while neglecting the IT systems that would enable them to pay staff correctly. He has got a mixed response from the business community.
While the Business Council of Australia supports the case for criminal sanctions to apply to the most serious payment breaches, the Australian Industry Group chief executive Innes Willox is less enthusiastic, saying heavy civil penalties are already in place under existing employment laws for breaches of awards.
Loading
Despite this, Mr Porter is expected to soon release the government's own version of tougher wage theft laws. His reaction to Victoria beating him to the punch has been less than enthusiastic, and he has signalled that the state laws might be open to a constitutional challenge. That will be one for the courts to sort out, but it's regrettable that such an important workplace reform has been caught up in a clash between Spring Street and Canberra.
But there is hope. In a bid to help kickstart the economy, Prime Minister Scott Morrison has put unions and employers in the same room to discuss workplace reform. One common reason given for underpayment of workers is the complexity of awards. That will surely be high on the agenda, and any improvement would be a welcome breakthrough.
The new national cabinet would be an ideal forum to hammer out an agreement on tougher penalties. Underpayment of workers is not a Victorian problem – it's an Australian problem. While the Andrews government is to be commended for its crackdown, a new national set of laws strong enough to deter wage theft would minimise any confusion and maximise the benefit to Australian workers.