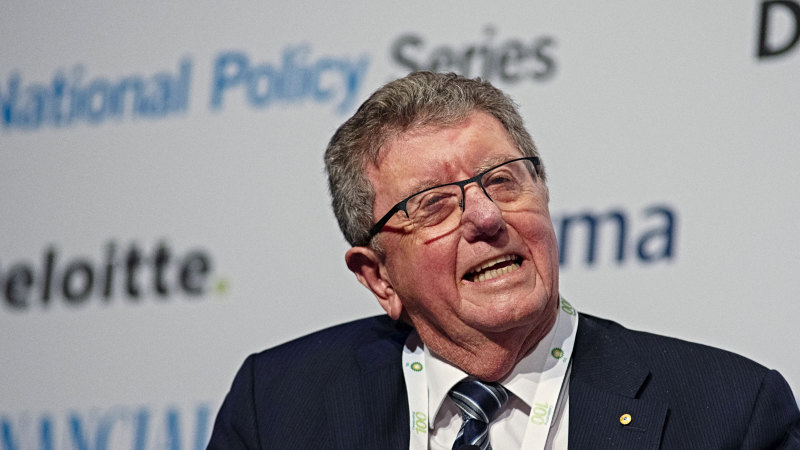 "Vehicle manufacturers have not applied changes in vehicle specifications in a way that would have consistently improved fuel efficiency and reduced CO2 emissions," the discussion paper states. "This is likely caused – to some extent – by a lack of nationally coordinated policy measures and incentives in Australia, such as mandatory greenhouse gas emission or fuel efficiency standards for new motor vehicles."
Mr St Baker made his estimated $647 million fortune through investments in coal and gas but has more recently invested in nuclear and green technology including backing electric vehicle charging station manufacturer Tritium and electric vehicle charging network Evie Networks.
"I'm not really the coal baron that I get called by the renewables lobby, I'm investing more than anyone in Australia directly into renewables, into this transition, mainly through the transport sector and through battery investments," he said.
Mr St Baker said the transport sector produced more emissions than coal-fired power in Australia but the price of electric vehicles and a lack of charging networks deterred consumers from making the switch to lower emission vehicles. "It is certainly a risky business investing in the uptake of electric vehicles in Australia," he said.
Evie Networks received a $15 million grant from the Australian Renewable Energy Agency last year to assist in designing its charging network, however, Mr St Baker said the government needed more policies to encourage electric car use.
Loading
"The government doesn't want to subsidise the purchase of cars although we feel that they should," he said. "Gasoline exhaust in cities is a major health hazard … it really is gasoline exhaust that is creating the smog over cities."
Mr St Baker warned manufacturers would sell high-emitting vehicles to countries such as Australia until there were more rigorous standards.
"The rollout at the moment is electric, it's happening all over the world and they have targets for emissions, which means that there is going to be an uptake and the car companies are then attracted to market all their models here," he said.
"We are not going to have a mass uptake of Teslas, we are going to have a mass uptake of Hyundai, Mazda and the most economical cars."