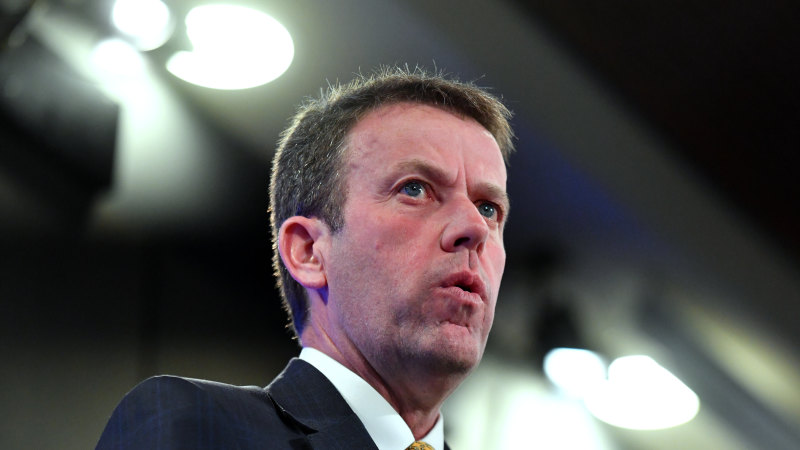 But his own career — he has a Bachelor of Arts, a Masters of Foreign Affairs and a Master of International Relations — attests to the fact that humanities open doors onto worlds which more tightly focused degrees might not.
The Academy of Social Sciences in Australia calculates that two in three CEOs of ASX200 listed companies have a degree in the humanities, as do 62 per cent of government senior executives and 66 percent of Federal Parliamentarians.
The Federal government has justified its decision to raise the cost of arts subjects by drawing on a study showing the rate of employment growth was higher in science, technology and mathematics occupations in 2014 to 2019 than for other jobs.
Yet it can be hard to forecast where jobs will come from. A similar study for the previous five-year period found no difference in employment growth between STEM and non-STEM.
What is certain is that the critical thinking, awareness of social complexity and communication skills which are honed by humanities subjects are vital in life.
Google "Albert Einstein" and "humanities" and you will find this quote: "It is not enough to teach a man a specialty. Through it he may become a kind of useful machine but not a harmoniously developed personality." For many young people with no idea of what do to do, a humanities degree can be a point of entry into the adult world.
The value of humanities is however not just about some fluffy concept of personal growth. In a modern economy where services dominate employment, humanities skills are needed in marketing, justice, management, health delivery, government and entertainment.
It is true that there are not many jobs in philology or art history but students of literature and art go on to use their skills in surprising ways.
They are also often the ones who will create the art and culture that defines us as a nation.
Moreover the skills learned in humanities subjects can be relevant for a whole career while technical skills can date as technology changes. Many science PhDs turn out to have little application in the real world either.
The study of the humanities has become mired in a culture war in recent years. Often, conservatives see the humanities as a breeding ground for Marxists and progressives. People with a tertiary qualification were more likely to vote Green or ALP at the last Federal election.
Humanities graduates for their part can sometimes fall into the trap of looking down on their less woke peers with technical and STEM qualifications.
Yet conservatives such as Mr Tehan must not proceed down the path followed by some in the US under Donald Trump of devaluing tertiary education and expertise. There should not be any party which runs on a platform of ignorance.
There is value in all education. The Federal government argues it needs to raise the fees for humanities subjects to pay for other more directly useful courses.
Yet it should not be a case of either/or. The Federal government should be investing more in all forms of education and training especially at a time when the COVID-19 recession is driving up unemployment among young people.
This could be a useful form of stimulus spending for universities which are struggling with the loss of foreign students. The business lobby group AiG argued that reduced fees for STEM are fine but they should not come at the expense of increased fees in the humanities disciplines.
This could be part of the intergenerational bargain from our success in fighting the coronavirus. It is younger people who are making the sacrifices personal and financial so that the old and the vulnerable will live. Investing in education is one way to repay them.
Since The Age was first published in 1854, the editorial team has believed it important to express a considered view on the issues of the day for readers, always putting the public interest first. Elsewhere, we strive to cover a diversity of views without endorsing any of them.