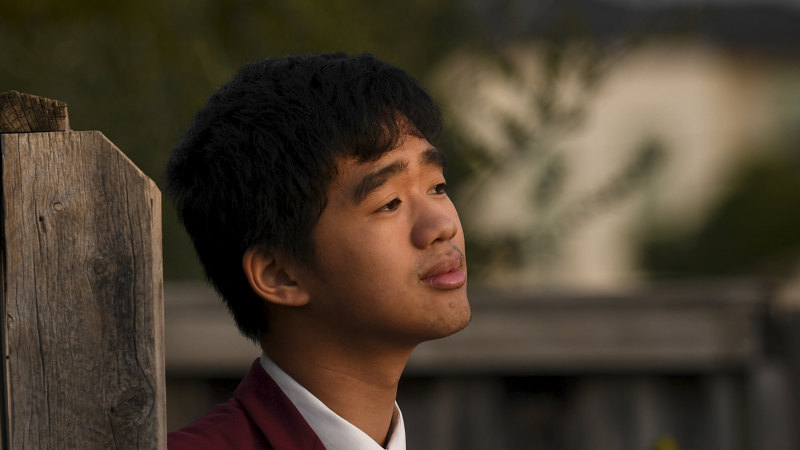 Fees for students for humanities and communication courses will more than double from the existing $6684 per full-time year to $14,500 from next year.
Loading
Costs for law and commerce will also rise to $14,500, an increase of 28 per cent on this year.
Conversely, math, agriculture, teaching, nursing, clinical psychology, English and languages courses will cost $3700 a year, down by 46 to 62 per cent. Degrees in science, health, architecture, environmental science, IT and engineering will cost $7700, a fall of 20 per cent.
The government said 60 per cent of students will see reduced or same level fees, while fees will apply at a subject level, meaning students can pick cheaper electives within their degrees to reduce the overall bill.
"It's common sense," Mr Tehan said last week. "If Australia needs more educators, more health professionals and more engineers, then we should incentivise students to pursue those careers."
While Andrew is studying the mix of VCE subjects to qualify him for a range of university courses with reduced fees from 2021, others pursuing mostly humanities-based high school electives may find themselves limited because they do not have adequate pre-requisites for some degrees.
"I don't think its very fair to be honest," Andrew said. "Usually they're subjects we pick in year 11, so if we had got more notice that's something we would have taken into consideration."
Methodists Ladies' College year 12 student Charlotte Young, who's electives this year are wholly arts based, said she would continue to pursue humanities next year regardless of the increased fees.
"I felt it was quite unfair to change the funding when current year 12 students had already changed their subjects for this year and were aiming for certain ATARs," she said.
"My careers department has talked about how we might change vocations eight or more times in our lifetimes, so that's why arts appealed to me, because it will give me those soft skills.
"I think broad arts degrees should be valued for producing well-rounded thinking."
Those already at university will not be worse off, but students enrolled in the government's "job-relevant" courses can receive reduced fees from next year.
The government said the plan would fund an extra 100,000 places by the end of the decade.
Zach is a reporter at The Age. Got a story? Email me at zach.hope@theage.com.au