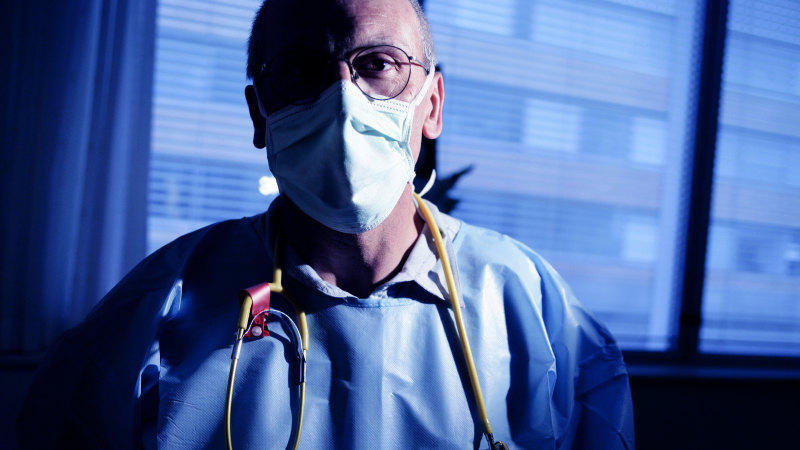 While the doctors working for My Emergency Doctor are fellows of the Australasian College for Emergency Medicine and are regulated by the Australian Health Practitioner Regulation Agency, the company is not required to publicly report its outcomes in the way that public hospitals are.
My Emergency Doctor chief executive Bill Maiden said use of the service, which has contracts in outer-suburban Sydney and Melbourne along with the regions, had doubled at the peak of the coronavirus pandemic.
As doctors warn of a life-threatening return of overcrowded emergency rooms with patients left in corridors as those who stayed away from hospitals for fear of infection return, My Emergency Doctor is pushing to expand further.
"Patients are going to come back with a vengeance as people who have been afraid to go to the hospital come back strongly, and the system is bracing itself for that return," Mr Maiden said.
"The pandemic has shown what is possible. We don't always need to be providing care in a physical setting … We can look after the lower acuity patients, so on-site staff can deal with the most sick patients."
Aged care residents made up a significant proportion of My Emergency Doctor's business, Mr Maiden said, with staff seeking help for elderly residents who needed to speak with a specialist but were not sick enough to justify phoning an ambulance.
More than 80 per cent of patients treated through the service did not end up going to hospital.
Australasian College for Emergency Medicine past president Simon Judkins said while there was "certainly a cohort of patients who don't necessarily need to come to the ED for care", health administrators needed to "step back and make sure it has the proper analysis".
"One of the things we don't do so well in public health is we tend to introduce things by doing a trial, but not do a proper evaluation of the impact," Dr Judkins said.
A NSW Health spokesman said My Emergency Doctor had been "engaged on a short-term contract" and that only patients who did not require an urgent transfer to hospital for life threatening conditions were patched through to the service.
The arrangement did not change the response of Ambulance NSW to urgent cases, which "still receive the same urgent response that has always been available," the spokesman said.
"A thorough assessment and review are undertaken to ensure that only appropriate patients are referred through."
The government had engaged the service to manage patients who did not need to be transferred to hospital and "reduce the potential for aged patients … to be exposed to potentially COVID positive patients who are being managed through EDs," the spokesman said.
"This was considered particularly important in the early stages of the pandemic response as evidence from overseas indicated that the virus was particularly virulent for elderly patients who had other medical conditions."
The Victorian health department did not respond before deadline.
Dana is health and industrial relations reporter for The Sydney Morning Herald and The Age.