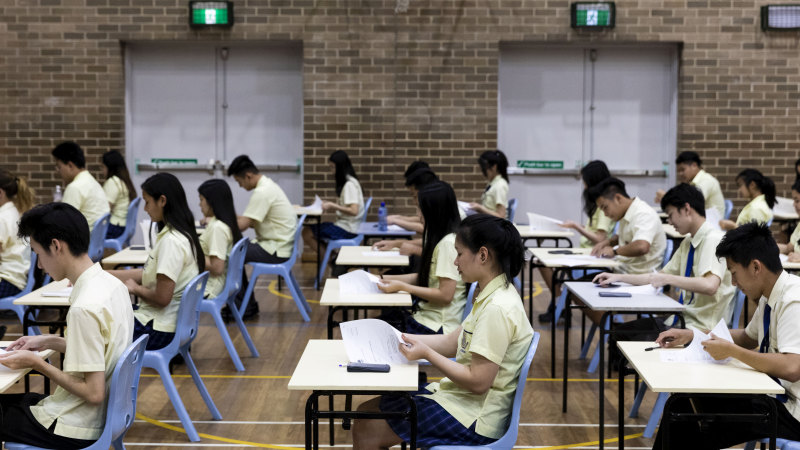 "We have asked our teachers and principals what else they need to support their HSC students and one of the results is this new hub.
"The silver lining of the pandemic is a turbocharged move to online resource sharing for staff and students.
"This hub is a way to centralise support for our students providing them with a quick and easy point of reference for questions they might have on anything relating to the HSC."
The hub will feature new and existing material, to create a library of lectures, online demonstrations, practice exams, assessment resources and video lessons. More interactive material will be added in the July holidays.
Dongles and devices will be supplied to students until the end of the HSC so they can access the resources, and those in remote areas will be able to use school facilities.
Loading
The NSW Department of Education is also encouraging teachers to share their assessments, resources, and experience through online staff rooms, which were fast-tracked due to COVID-19. They can use the site to seek advice from other teachers and curriculum experts .
The NSW Teachers Federation had called on the government to fund 10 extra hours of tuition per subject so students could catch-up after the home learning period.
But the NSW Secondary Principals Council suggested online resources would be a better way of ensuring the resources reached the students that most needed them.
Get our Morning & Evening Edition newsletters