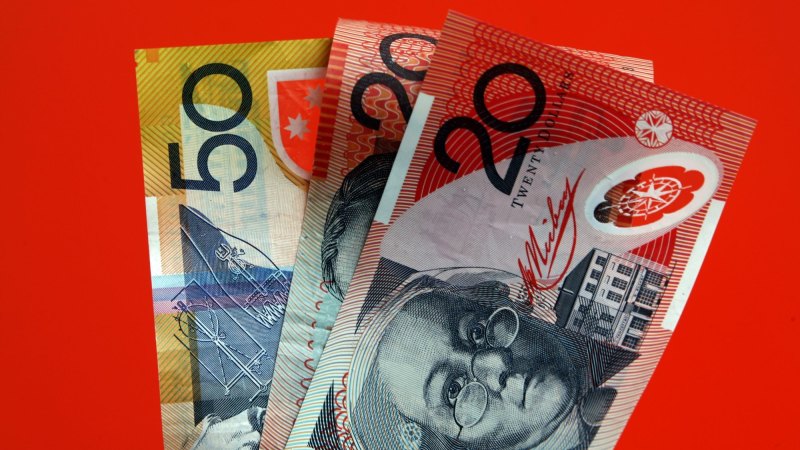 Mr Evans said the private sector part of the economy was in a "parlous state" before the coronavirus pandemic, arguing it would need further support that could come via the already legislated tax cuts.
Loading
"The key to boosting demand is not corporate tax cuts to lift investment. Businesses will invest and employ if they anticipate rising demand," he said.
"Lifting household income growth through cutting personal tax rates is the key. A great start would be to bring forward the personal tax cuts which are legislated for July 2022 to January 2021 or earlier if possible."
This second tranche of tax cuts pushes the 19 per cent tax rate threshold to $45,000 from $41,000, with the low-income tax offset increased to $700 from $645. The 32.5 per cent tax rate threshold will jump to $120,000 from $90,000.
"If we don't address those areas then I'll think we'll just meander along with mediocre growth and we can't borrow our way out of that," he said.
"We do face a world where there'll be a shadow from the virus for quite a few years. People will be more risk-averse, they won't want to borrow, in Australia we're going to have lower population dynamics."
Prime Minister Scott Morrison said the government was already working on issues related to ongoing fiscal support for the economy as programs such as JobKeeper and the $550 fortnightly coronavirus supplement for those on JobSeeker came to an end in September.
He told reporters the aim was to ensure people either stayed in work or were able to find new employment opportunities.
"We'll keep doing everything that we can to ensure that we can either keep people in real jobs where there is work to do, or where, because of the corona recession, where they've lost their job, we can work to get them trained up and skilled to get into a new job," he said.
Shadow treasurer Jim Chalmers said there would be long-term repercussions from the government's failures to deal with policy problems such as the timing of the end of JobKeeper.
"The recovery will be harder, the downturn will be deeper and all of that will have an impact on the budget," he said.
Get our Morning & Evening Edition newsletters
Shane is a senior economics correspondent for The Age and The Sydney Morning Herald.