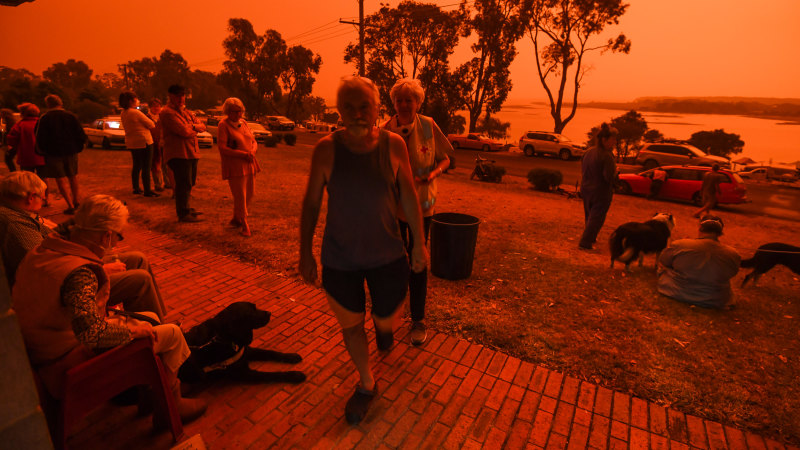 :Fires later went through, and fortunately, the cars had been cleared just in time, avoiding significant loss of life."
The confusing nature of the national bushfire warning system is the area of greatest concern to local government out of the Black Summer bushfires said Mike Lollback, manager of the Local Government Association of Queensland.
"(One) council basically said that 'watch and act' and 'leave now' were almost being simultaneously broadcast on different radios, which made it particularly difficult," he told the Royal Commission into National Natural Disaster Arrangements on Monday.
Other councils also raised concerns that the community in general did not understand the bushfire alert levels and messaging.
"Council switchboards were being inundated with questions being asked about 'what are we supposed to do – do we watch, do we act, do we leave, do we stay, do we defend'," Mr Lollback said.