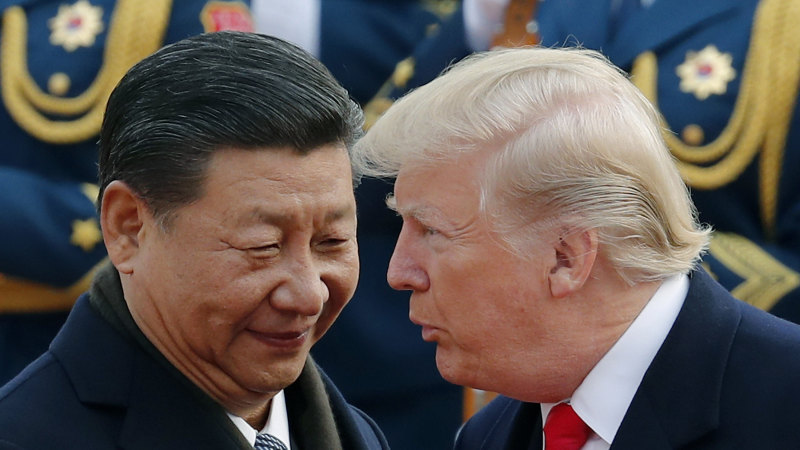 Although our confidence in President Donald Trump's America is in freefall, 78 per cent of Australians say our alliance with the US is very or fairly important to Australia's security, up six points from 2019.
While the rest of the world has shown worrying signs of retreating into nationalism and protectionism, Australians retain their belief in globalisation and democratic values, according to the poll of 2448 respondents undertaken in the second half of March.
Despite the summer of bushfires, the poll reveals concern about climate change has been overtaken by anxiety about COVID-19 and the economic fallout.
Only half the country reports feeling safe, a record low for Australians, while concern about a global economic downturn has skyrocketed.
Optimism about the economy has sunk to a historic low, with only 52 per cent of Australians feeling optimistic about our economic prospects – 13 points below 2019.
Natasha Kassam, head of polling at the Lowy Institute, said Australians were responding to the Chinese government's behaviour as well as the media coverage of it.
"There hasn't been a good news story about China in Australia for months, if not years. Coronavirus has something to do with that but Australians are also hearing about Hong Kong, Xinjiang, Huawei and aggressive diplomats on a daily basis," she said.
"Until very recently, the majority of Australians viewed China as an economic opportunity… Australians are now starting to see China more in terms of a threat."
Ms Kassam said while Australians remained sceptical of Mr Trump and his "America First" policies, the record levels of insecurity and pessimism about the economy has resulted in more Australians turning towards the US alliance.
She said Australians had been "remarkably resilient" in rejecting protectionist trends taking place in other liberal democracies in recent years.
Loading
The Morrison government has faced criticism from some foreign policy experts and the opposition for publicly pushing for a global independent review into the handling of the coronavirus, which angered Beijing and was followed with China hitting Australia with two trade strikes in early May on $1 billion worth of beef and barley.
The poll showed when a clash occurs between democratic values and economic interests in foreign policy, the majority of Australians (60 per cent) say the government should consider our democratic values more important. More than three quarters of Australians say we should sanction Chinese officials associated with human rights abuses.
"Australians have made clear they prioritise our democratic values over our economic interests, and at the same time there is a growing willingness to be vocal about problematic policies in China," Ms Kassam said.
Get our Morning & Evening Edition newsletters
Anthony is foreign affairs and national security correspondent for The Sydney Morning Herald and The Age.