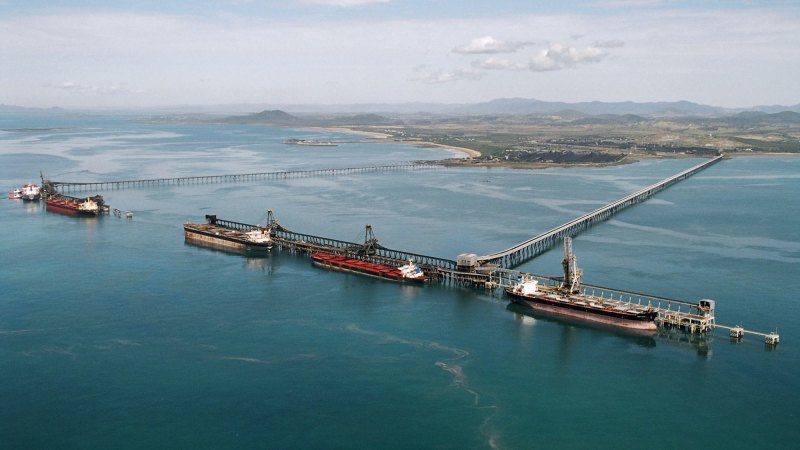 Queensland Resources Council chief executive Ian Macfarlane said the state's coal industry supported 261,000 full-time jobs and contributed $52.5 billion to Queensland's economy.
"Across the world both developed and developing economies need our metallurgical coal to make steel needed for building modern cities and our high quality thermal coal is delivering reliable energy through high efficiency, low emission coal-fired power plants," he said.
"Good news for Queensland coal is good news for the Queensland government with the coal industry paying $4.4 billion in royalties that can be used to build schools, hospitals and roads."
But Greens MP Michael Berkman said higher coal exports meant "more cash for mining billionaires, more climate change-induced bushfires, floods and drought".
"Labor chose to freeze mining royalties instead of putting this revenue towards schools and hospitals – now Gina Rinehart and Clive Palmer will pocket more cash while ordinary Queenslanders face wage cuts, housing insecurity and rising costs of living," he said.
Mines Minister Anthony Lynham said exporting a record amount of coal did not impact on the state's 50 per cent renewable energy target by 2030.
"We have almost 6700 megawatts of renewable energy generation capacity operational and committed and we are forecast to reach 20 per cent renewable generation this year," he said.
Earlier this month, Treasurer Cameron Dick locked in rail and port monopolies for at least the next decade.
The move, which was announced via the Government Gazette, will ensure regulatory oversight for a rail network to transport coal from more than 40 mines in central Queensland to export terminals.
"This decision will provide certainty to owners, operators and users of these services, and thereby promote increased competition, investment, job creation and development in the regions," Mr Dick said.
"Coal mining has a long history in Queensland and will continue to be a major industry for many years to come."
Lydia Lynch is a reporter for the Brisbane Times