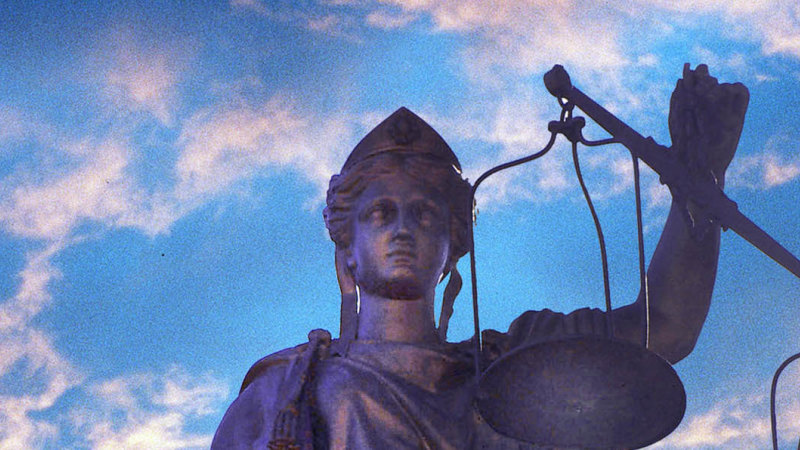 Perpetrators were almost always male, very often senior to the person they harassed, and most often senior members of the profession.
Incidents of sexual harassment were often part of a pattern of behaviour, and perpetrators were known for having been involved in similar incidents – for the perpetrator's behaviour to have been an "open secret". Reporting was uncommon, with many saying they believed it was easier to keep quiet, that they lacked confidence in reporting systems and that they feared negative reactions from colleagues or the perpetrator.
For many who responded to our survey the experience of being sexually harassed was highly destructive to their personal well-being and self-esteem and some decided their best option was to leave the profession.
So, we know that sexual harassment exists in the legal profession. We know who typically experiences it, and who the perpetrators commonly are. We know that it usually goes unreported. And, finally, we know that the consequences for individuals – and the quality and depth of the profession itself – are serious.
So what can we do?
I think that there's a lot that can be done in the short and long-term to improve awareness and understanding of harassment and improve how we as a profession respond effectively and fairly to sexual harassment complaints.
My office is developing free resources to help lawyers understand and recognise sexual harassment, and assist firms to implement policies and procedures that support reporting and resolution of sexual harassment complaints.
Loading
However, it's also clear that education and formal reporting mechanisms cannot alone stop harassment. In the long-term, leaders in the profession need to address the systemic cultural problems that allow sexual harassment to go unchecked.
We need to build a legal culture in which sexual harassment is not tolerated and where those who experience, witness and hear about it are able to speak up. We need to identify and introduce mechanisms that limit the potential for abuses of power. And we need to destabilise the structures that support serial harassers. I urge leaders in all legal workplaces to listen to their employees, to hear their stories and their ideas for how sexual harassment can be stopped.
Lawyers are bound to uphold the administration of justice and the rule of law, and in order to practice, are required to demonstrate that they are "fit and proper persons". These are serious obligations, and the profession has a collective responsibility to hold itself to account for behaviour that compromises these obligations.
Loading
As the legal regulator, we will be doing everything in our power to investigate and respond to complaints about sexual harassment, and I encourage anyone who has experienced this behaviour by a Victorian lawyer to get in contact with my office. I have the power to investigate individual lawyers, as well as legal workplaces.
Ultimately, it's a question of what kind of legal profession we want to have. Lawyers have a privileged and trusted position in the community and play a vital role in upholding justice and the rule of law. This kind of behaviour does not reflect this. It prevents great women from having successful and satisfying careers and it tarnishes the reputation of the whole profession. We can and must do better.
Fiona McLeay is Victorian Legal Services Commissioner.