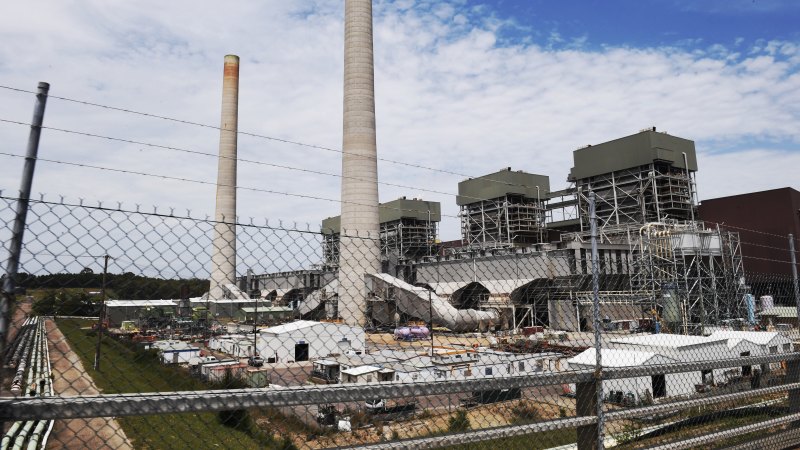 "Eraring is pretty flexible. When we see prices in the mid-$30s or lower, we tend to save the coal and stockpile it or just delay deliveries from the mine and buy energy for our customers from the pool at those prices."
Loading
Across the nation, lockdowns aimed at arresting the advance of the coronavirus had led to a 10 per cent drop in electricity demand, Mr Jarvis said, the bulk of which was driven by big businesses' consumption falling 10-15 per cent and small-to-mid-size business consumption falling 15-20 per cent. Residential power use increased as more people worked from home.
Experts and analysts say the surge of renewable energy coming into the grid – which now accounts for more than 20 per cent of the nation's power and is on track to increase sharply in the coming years – was hollowing out daytime spot prices, piling ever-growing pressure on coal-fired generators and could hasten the retirement of some plants. The Yallourn plant in Victoria's Latrobe Valley has been identified as one of the most likely to face the risk of an earlier-than-expected closure due to its old age and lack of ability to quickly ramp up and down.
Origin's Eraring power plant, however, "can flex up and down very quickly", and therefore was able to ramp up when needed most during the morning and afternoon peaks and swiftly respond to changes in the market, Origin said.
"I am absolutely looking at how we can run Eraring differently going foward, making it more flexible or running the units differently and putting batteries on," Mr Jarvis said on Wednesday. "But quite frankly, as you get more renewables and they are cheap, [coal] is a very expensive technology to run because maintenance costs a lot of money."
Loading
AGL, the nation's largest power supplier, said flexibility would become increasingly important in order to handle the market volatility expected in the coming years including through the greater adoption of battery-storage technology.
"We're investing in flexibility, storage because we see price volatility – whether it be spot market intra-hour volatility or generally longer-term volatility in prices – we see that increasing," AGL general manager of trading Simon Sarafian said. "And the way to capture that is to have a diverse portfolio and many different options of fuels."