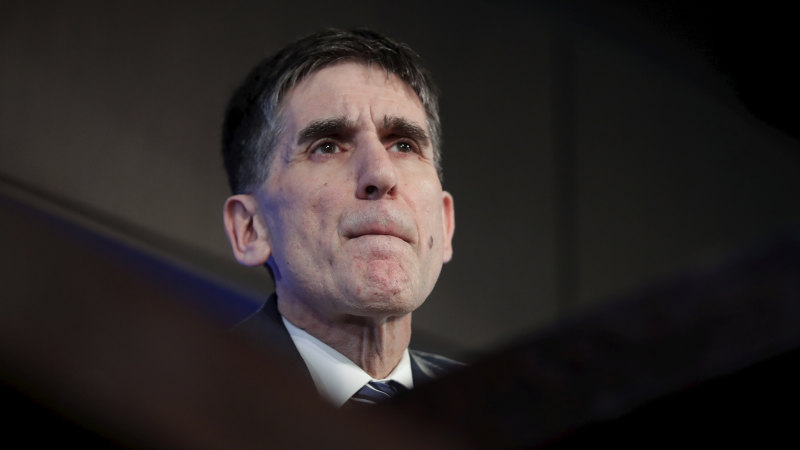 The Victorian government waited almost two weeks to call for federal help after The Age reported security guards were being put to work at the Stamford Plaza and Rydges hotels without being trained in infection control.
Loading
Dr Bartone said a centralised national body of medical experts independent of political influence could ensure hotel quarantine was being managed by staff with the appropriate level of expertise.
He told the Senate inquiry into the Morrison government's handling of COVID-19 on Thursday that a national centre for disease control should be placed in charge of responding to pandemics.
Federal Health Minister Greg Hunt said on Thursday "the vast majority of Australians would probably prefer the Australian outcome to the American outcome", referring to the United States Centre for Disease Control.
The AMA supports a model similar to the European Centre for Disease Prevention and Control, where EU member states cede power to health experts to manage their joint health response.
Dr Bartone said Australia should not base its approach on the US Centre for Disease Control which, while headed by the highly respected infectious disease expert Dr Anthony Fauci, had been hampered by President Donald Trump's refusal to follow its advice.
He said the situation in the US, where more than 2.4 million people have been infected with COVID-19 and 124,000 have died, showed the dangers of political interference.
Mr Hunt said the Australian model of "embedding" the federal chief medical officer within the National Cabinet along with state and territory counterparts had proven effective in suppressing the coronavirus.
"Australia's results are arguably as good as any in the world," he told reporters in Melbourne.
"The World Health Organization said before this pandemic that Australia was one of the best prepared countries in the world. The evidence is very clear that we are one of the best prepared… [The] Australian model has served Australia magnificently."
The National Incident Room in Canberra effectively functioned as a Centre for Disease Control while "being able to draw on the resources of the whole country and the states", Mr Hunt said.
Dana is health and industrial relations reporter for The Sydney Morning Herald and The Age.