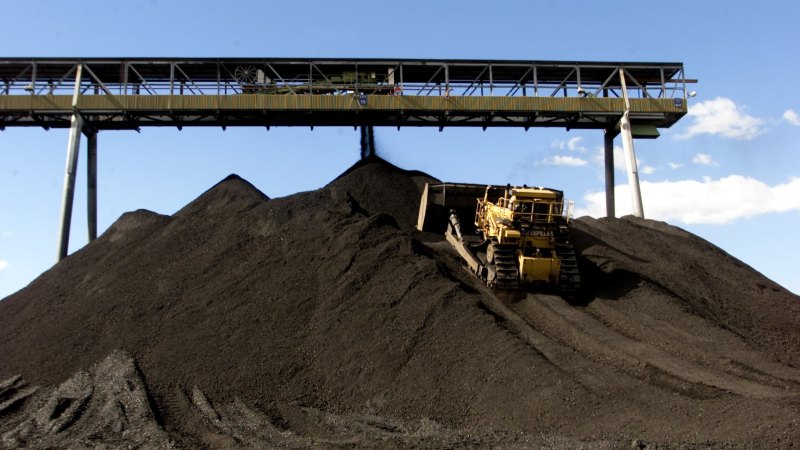 India has tried this before, but this time may well be different. As is happening globally, power demand in India has declined dramatically since the start of its COVID-19 lockdown and this drop has been worn by its coal-fired power stations. India is not a major destination for NSW thermal coal and it's starting to look increasingly likely that it never will be.
Loading
And it's not only nations that are beginning to turn away from seaborne thermal coal. In an unfortunate piece of timing for the NSW government, the unveiling of its statement on coal came the day after it was reported that major miner BHP has hired investment bank JP Morgan to sell its last Australian thermal coal mine in the Hunter Valley.
BHP doesn't seem to see much of a future for thermal coal amid growing pressure on fossil fuel exposure from shareholders and regulators. Other major global mining companies are making their move. Anglo American has said it wants to divest its thermal coal mines in South Africa while South32 is in the process of selling its mines. Rio Tinto has already exited all coal mining already.
COVID-19 now appears to be accelerating the rate at which some companies transition from fossil fuels including coal. This has been evidenced most starkly by oil and gas producer BP's decision to write off  $US17.5bn ($25.5 billion) of assets on the assumption that COVID-19 will accelerate the shift away from fossil fuels.
Similarly, Italy's Enel – one of the largest operators of coal-fired power plants in Europe – is planning to accelerate the closure of its coal-generation assets in the expectation that the worsening economics of coal power will persist beyond the pandemic.
Loading
Companies that mine and consume coal are also having increasing difficulty caused by a reluctance by banks and insurers to finance the industry. Recent additions to the list of financiers leaving thermal coal behind include major Japanese banks such as Mizuho and Sumitomo-Mitsui. Japan is Australia's largest thermal coal export destination and the moves by its major banks should come as a warning sign to Australian governments and coal exporters.
Meanwhile, in May the South Korean government unveiled a US$62 billion "New Deal" designed to refocus its post-coronavirus economy. The plan is based on two pillars – a "Digital New Deal" and a "Green New Deal" with the latter intended to move the nation away from coal-fired power and towards renewable energy.
South Korea was Australia's third-largest thermal coal export destination in 2019 and its approach to post-coronavirus economic recovery is in stark contrast to the NSW government's attitude that the coal industry will have a key role in any economic bounce-back after the pandemic.
The strategic statement on coal comes only one day after it was revealed that NSW's first renewable energy zone has received a "phenomenal" response, attracting registrations of interest for 27 gigawatts of proposals valued at $A38 billion.
Loading
If that wasn't enough to make the direction of global power markets clear, the NSW government doesn't have to look much further afield. Last week the South Australian government announced a new energy plan to ensure the state reaches net 100 per cent renewable energy by 2030.
COVID-19 isn't slowing the energy technology transition away from fossil fuels – if anything it is accelerating it. Acceptance of this inevitability in Australia will lead to appropriate post-coronavirus energy investment, which will both lower power prices and support jobs. A refusal to do so, and continued focus on industries of the past, cannot provide the recovery that Australian workers are going to need.
Simon Nicholas is an energy analyst at the Institute of Energy, Economics and Financial Analysis, which advocates for a sustainable economy.
Most Viewed in Environment
Loading