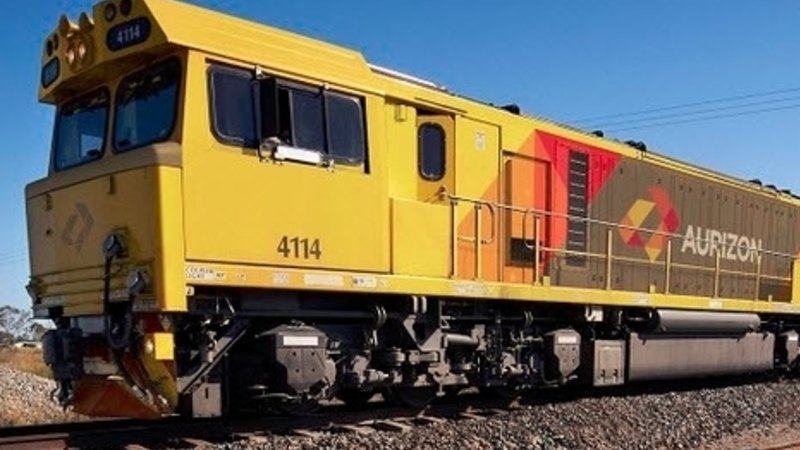 The ACCC launched legal action in the Federal Court two years ago seeking to block the deal but was unsuccessful, prompting it to seek leave to appeal to the High Court on Friday.
"PN (Pacific National) is a near monopoly on the north-south east coast route … and they've been allowed to buy the stand-out bottleneck infrastructure on the route," Mr Sims said.
"They will remain a dominant near-monopolist and that's bad for the rail freight industry. That means companies are going to face higher prices for rail freight, that worries us a lot and in a country like Australia rail freight is really important," he said.
"This is the first time our merger laws have gone to the High Court, we feel it's important that the High Court gives us a view on how our merger laws deal with a dominant player getting hold of a bottleneck asset, and that whole question of damage to the competitive process," he said.
A Pacific National spokesperson said the company was disappointed by the ACCC's move.
Loading
"The Federal Court of Australia twice confirmed that Pacific National's acquisition of Aurizon's Acacia Ridge Terminal could proceed.
"Pacific National was looking forward to completing the transaction and adding the Acacia Ridge Terminal to its network of efficient freight terminals, and this will once again be delayed while the ACCC seeks to further appeal what Pacific National considered was a comprehensive and correct decision by the Federal Court," the spokesperson said.
Aurizon said it anticipated the ACCC's application would be heard and decided before the end of 2020. In the interim it would continue operating the terminal, it said.
Aurizon shares were up 0.4 per cent at $4.81 shortly after 3pm.