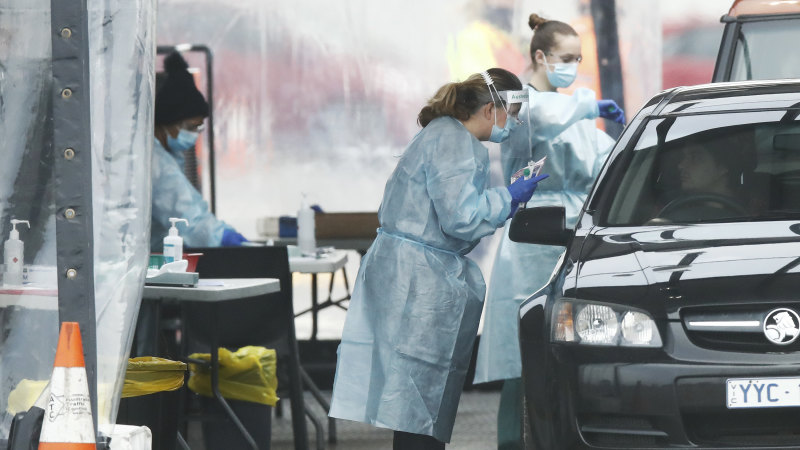 After a barrage of headlines revealing alleged rampant branch stacking and abusive and misogynistic language by right-wing powerbroker Adem Somyurek, Mr Andrews was in desperate need of a circuit-breaker. The virus outbreaks gave him a chance to return to the "Premier in charge" persona that had burnished his reputation.
While it took a few days, Mr Andrews eventually mustered his forces. Testing would be dramatically increased, with a target of getting to half of all residents in suburban hotspots, old-fashioned door-knocking would spread the word on keeping safe, and up to 1000 military personnel would be called up.
But as the week ended, the cracks started to show. Confusion over the military deployment broke out when the state downsized its call-up from 850 to 200 with no real explanation. About 30 per cent of returned international travellers are refusing to be tested. Lack of government outreach has forced ethnic community groups to take it upon themselves to warn people in their communities about the dangers of COVID-19.
While these aspects are troubling, there are also promising signs. On Friday, 20,000 people were tested, showing that many are still willing to take the time to ensure they are not infected. The daily number of infections remains high – there were 30 new cases on Friday – but it is still relatively low when compared with that of most countries. With a concerted and well-organised effort, it's at a scale that should be controllable.
Loading
It was always the case that when restrictions were eased, more of the responsibility for keeping the virus at bay was going to be in the hands of each and every Victorian. It thrives when individuals and societies let their guard down. Despite the enormous financial cost to many, Victorians have shown they can put the collective good to the fore. It's time to double down on that effort, ensuring that everyone plays their part in once again flattening the curve, and keeping it that way.