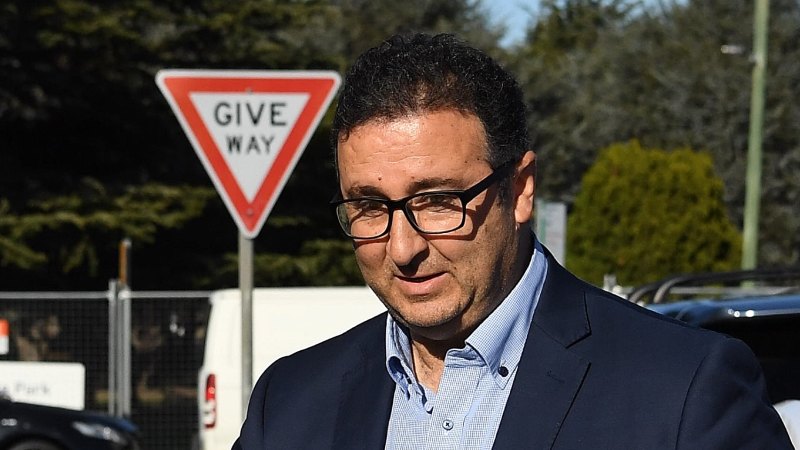 But Treasurer Dominic Perrottet said on Saturday that the government would move a motion in the upper house when Parliament resumes in August to have Mr Moselmane suspended from the chamber.
He said it was "a grave circumstance which needs strong action".
"We are seeking the support of the NSW Labor Party to suspend Mr Moselmane [from Parliament] until such time as this investigation has been complete," Mr Perrottet said.
"It is essential that we do whatever we can to uphold the integrity of the NSW Parliament because that is at the very heart of our democracy."
Mr Perrottet said he hoped Labor would support the motion. The government does not control the upper house and relies on the five conservative crossbenchers to pass bills.
"The NSW Parliament is at the very heart of our democracy and we must preserve its integrity at all costs. Mr Moselmane is entitled to the presumption of innocence, that's why we're not seeking to expel him from the NSW Parliament," Mr Perrottet said.
"What we are seeking to do is to suspend him until these matters have been resolved."
A spokesman for Ms McKay would not comment on Mr Perrottet's proposed motion.
However, one senior shadow frontbencher told The Sun-Herald that Mr Moselmane had "devastated and shocked" the party and he no longer had a place in Parliament or the party.
The frontbencher, who spoke on the condition of anonymity, said Mr Moselmane had been repeatedly warned about his pro-China commentary but had ignored the "interests of the party".
Another senior Labor frontbencher said a motion before the upper house to expel Mr Moselmane would be compelling because it would be "hard for Labor to vote against it".
A senior Labor MP said the government motion left Ms McKay "in a very difficult position" but warned that if the Parliament acted prematurely, it could "leave everyone, including the government, looking very stupid".
"I don't think it is appropriate to take any action until we know whether he faces any charges," the senior MP said.
Another Labor source said there was "much anxiety" about what may be revealed in the 60 Minutes investigation on Sunday night.
Ms McKay said on Friday that Mr Moselmane would no longer sit in the party room, adding that his membership was "being suspended as we speak".
Loading
"I … have asked the general secretary of the party to begin the process of suspending his membership of the Labor Party. It's the right thing to do," Ms McKay said on Friday morning.
Alexandra Smith is the State Political Editor of The Sydney Morning Herald.
Georgina Mitchell is a court reporter for The Sydney Morning Herald.