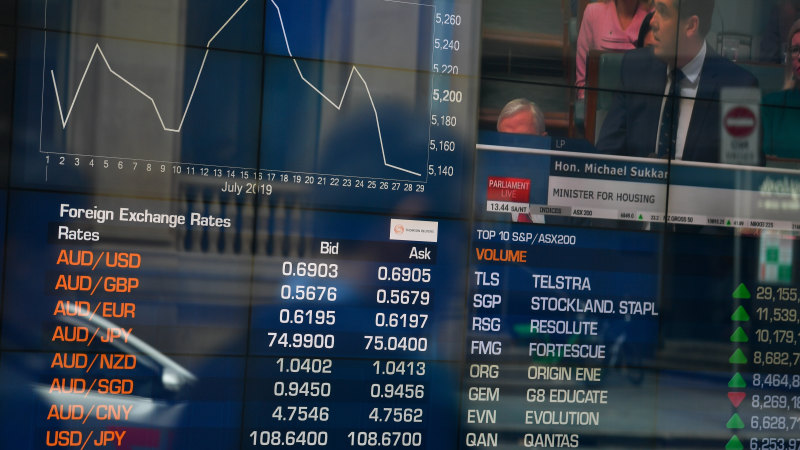 GSFM investment strategist Stephen Miller said the market was tough to predict in an environment where a single headline, health update, or economic dataset could drive stocks sharply up or down.
"News is going to have more of an impact whether it is positive and negative," Mr Miller said.
He added that markets would continue to test the faith placed in central banks and governments to get society through the pandemic.
"Markets have shown a propensity to look through current news and focus on the future, on hopes that the governments and central banks have their back," he said.
"That may be accurate, but I think you'd want to be a little bit more sceptical."
There's plenty of economic data set to land this week for the market to pore over.
The Australian Bureau of Statistics will kick things off on Monday with the latest Household Impacts of COVID-19 Survey. Weekly payroll jobs and wages follows on Tuesday with private sector credit for May, which is tipped to show soft growth.
Reserve Bank Deputy Governor Guy Debelle is also due to speak on the central bank's policy actions and balance sheet
"Although Debelle might stop short of giving a view on where the size of the balance sheet might end up, he may discuss some of the more technical aspects of the RBA's bond-buying, either in his speech or during the subsequent Q&A," NAB's Markets Research team said in a preview note.
Meanwhile, CoreLogic will publish June dwelling prices on Wednesday, while ABS building approvals for May are due.
"We expect building approvals and activity to be weak throughout the year, as the demand for new housing slows (due to slower population growth and weak income growth) and the uncertain economic outlook dampens developer confidence," ANZ warns.
A surplus is tipped for when the trade balance for May is published on Thursday while final retail sales for the month are also expected to be higher.
Looking abroad, the UK is due to hold a new round of Brexit trade negotiations from Monday to Thursday. In the US, Wednesday's FOMC minutes will discuss the Fed's assessment on the economic outlook and risks. Fed Chair Powell and Treasury Secretary Mnuchin will testify to the House Financial Panel on Wednesday.
Markets reporter for the SMH and The Age