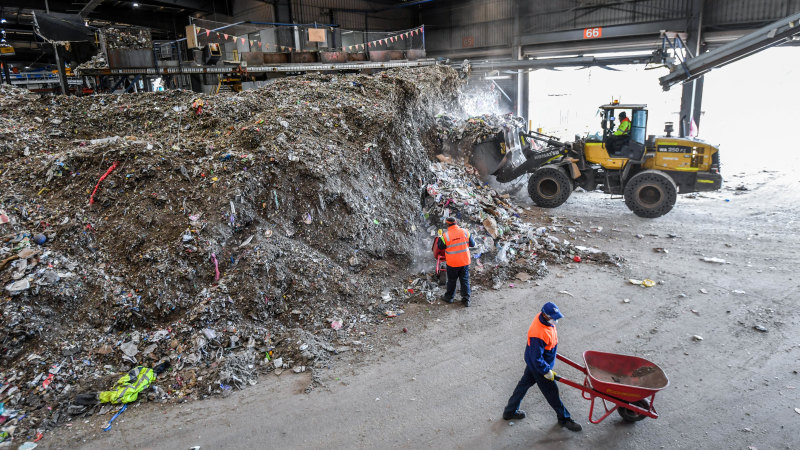 "There's no point extending waste export deadlines if the countries we export waste to no longer accept it. We are facing a looming waste and recycling crisis and new government funding for recycling initiatives and reprocessing facilities is needed now," she said.
Cr Scott said councils were facing ever-increasing costs to recycle materials collected at kerbsides in the absence of state or federal investment in reprocessing and re-manufacturing facilities.
The federal government has vowed to invest alongside the states and industry in recycling facilities that can boost their throughput but has yet to announce a funding package. Such money may come within weeks.
While the ban on glass has been delayed, the government says the prohibition on exporting waste plastic, paper and tyres will still come into force progressively between July 2021 and July 2024.
Councils in NSW have also been arguing that a much larger portion of an estimated $800 million due to be collected by the state government from a levy on waste this year should be invested in kerbside recycling, which would help reduce the prospect of rubbish ending up on streets.
Loading
The waste levy fee amounts to $143.60 a tonne for Sydney metropolitan landfill sites and $82.70 for regional ones. The levy rises each year by the rate of inflation.
After they are charged the levy for dumping residents' waste at landfills, councils pass on the cost to ratepayers. It appears on rates notices in the form of a waste levy.
The NSW Planning Department said the government was investing almost $23 million in new and upgraded infrastructure to handle materials impacted by the export ban. "The NSW government will continue to work with the Commonwealth on further opportunities for co-investment to support domestic reprocessing and re-manufacturing," the agency said.
A spokesman for federal Environment Minister Sussan Ley said the only delay to the timetable for the export ban related to the impacts of COVID and came after the industry was consulted. "The government is working closely with states and industry," he said.
Matt O'Sullivan is City Editor at The Sydney Morning Herald.
Peter Hannam writes on environment issues for The Sydney Morning Herald and The Age.