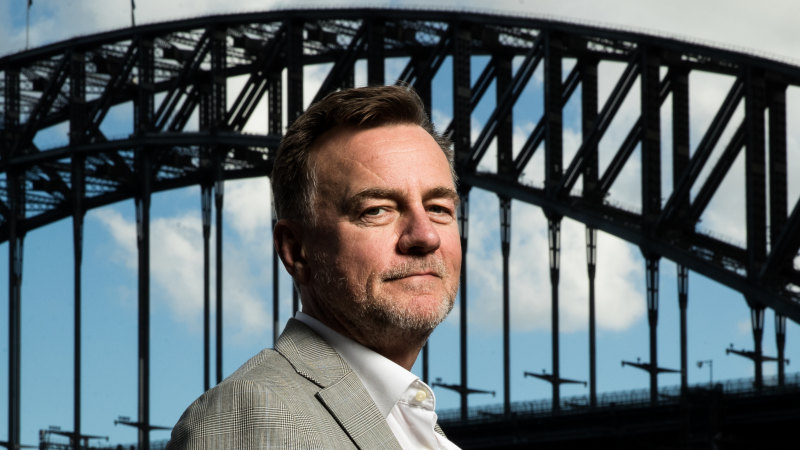 Loading
"The opportunity for News to leverage their assets for clients, their audience and the distribution platform that they've got is something that they had as part of their strategic vision and in talking to them about it I thought 'this has got my name all over it'."
"This is a really important play and it's something that Michael and Damian have really thrown their thinking behind. This is a serious play for News to get into content marketing and to have a very direct and deep relationship with clients."
Mr Connaghan, who left WPP in late 2018, said he would look at new businesses to integrate into News Corp's current offering. In his role as head of STW and then WPP, Mr Connaghan bought agencies in Australia, New Zealand and Asia. The acquisitions were part of a strategy by parent company, WPP plc and its former leader Sir Martin Sorrell, which involved buying digital-focused agencies that complement traditional advertising agencies.
But WPP's strategy changed to "simplification" when new global boss Mark Read joined in September 2018. Mr Connaghan stepped down from the Australian business two months after Mr Read's arrival. WPP shares sank 27 per cent the morning after the announcement of his exit.
Loading
"There is the possibility to build this out as a division by incubating new businesses, supporting young content creators and acquiring more businesses. That's all to be determined over the next few months," Mr Connaghan said. "I certainly hope I can add to what is already there."
Mr Miller said Mr Connaghan's role was part of the publisher's new strategy.
"We're expanding and diversifying the way we connect with our commercial partners and our audiences with an increasing focus on digital," he said. "[Mike] really shares our vision for what we can achieve, that we can be far greater than the sum of our parts."
News Corp is in the middle of a major restructure that has resulted in more than 1,000 job losses across editorial and commercial. The restructure and a review of the business model, first revealed by The Herald and The Age, is driven by a new digital-first strategy.