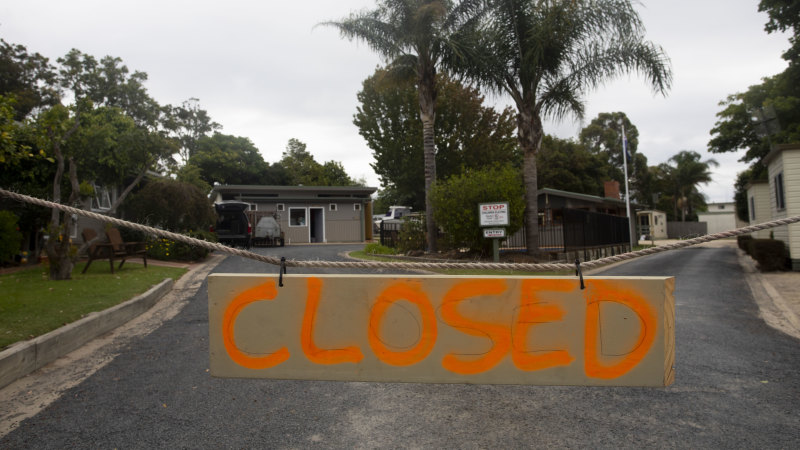 The government predicts many of the 300,000 Melburnians, living largely in north-western sections of the city, would have booked travel for the month of July which needed to be cancelled.
Accommodation businesses in 48 regional local government areas, as well as the Yarra Ranges and the Mornington Peninsula shires will be covered.
Genevieve Matthews, who runs the Great Ocean View Motel in Apollo Bay, said the cash would help get her business through a tough period.
Ms Matthews said her hotel had received four cancellations from people in restricted suburbs. With a total of 18 rooms, several cancellations would have a significant financial impact, she said.
"We've only just started to see a little bit of the light after COVID stopped international travel and cut off our income from January until May – our usual peak period," she said.
"We didn't expect this [payment] at all … it will help immensely. The electricity bills are still coming in."
Loading
Ms Matthew said the pull-outs this week came as she was expecting business to ramp up during school holidays.
Minister for Industry Support and Recovery Martin Pakula said the funding came in addition to the government's payroll tax refunds and $10,000 grantsto support businesses.
The payments and tax breaks were designed to soften the financial blow caused by the deliberate shutting down of the economy to slow the initial spread of the virus.
"We know that the last thing that regional accommodation houses and caravan parks needed was more obstacles after six months of struggle due to bushfires and coronavirus," he said.
Loading
"Lockdowns bring no joy to anyone, but we're standing with businesses in the regions and the suburbs as we navigate a path to the other side of this crisis."
Businesses in the 10 restricted postcodes will be eligible for one-off $5000 payments to assist them during the month-long ring-fencing of their suburbs.
The Australian tourism sector is expected to suffer a $55 billion hit over the next financial year amid uncertainty over the reopening of state borders and the assumption international travel bans will remain until July 2021.
The Victorian Department of Jobs, Precincts and Regions estimates that the reduction in visitor expenditure for the first half of this year will be $10.5 billion due to bushfires and coronavirus, including $3.8 billion in regional Victoria.
Paul is a reporter for The Age.