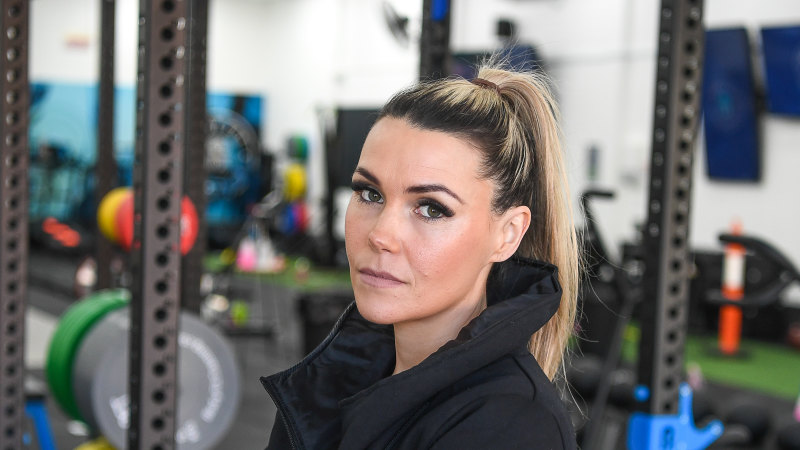 The lockdowns have sparked dismay among business owners desperate to bolster their cash-earning capacity after months of uncertainty.
And they have also exposed some twists of fate. The Georgeades' Airport West gym falls within the postcode of 3042 – which incorporates Airport West, Keilor Park and Niddrie.
Had their gym been about 20 doors down Keilor Road, it would have fallen into the 3041 postcode, and allowed to keep trading.
Moonee Valley mayor Samantha Byrne said the quirks of the postcode lockdown system were frustrating locals and the capacity of councils to build their responses.
Take the postcode of 3042, for example. Its three suburbs stretch across Moonee Valley and Brimbank city councils.
"We don't have the suburbs breakdown, so we don't actually know how many cases are in our suburbs," Cr Byrne said. "We've been asking for months.
"3042 has six cases but they could potentially be in Moonee Valley or Brimbank, we just don't know.
"I feel like if people were given more information and given more data they'd be a lot more supportive. And in terms of forward planning it actually would be very useful."
Moreland City Council mayor Lambros Tapinos said many in his community were questioning why Brunswick West, Glenroy and Hadfield had been locked down but Coburg – which has had several cases confirmed in recent days – had not.
"We need to trust the advice of the Chief Health Officer who's identified these hotspots and I respect that call and support that," Cr Tapinos said.
"At the end of the day this is a deadly virus and we need to do what we have to do but I think having the suburb breakdown would alleviate some of those concerns."
Premier Daniel Andrews acknowledged the frustrations on Wednesday but said imposing lockdowns on postcodes was a clearer system than locking down areas by suburb.
"It's not as if I sat down with a map and drew these boundaries," Mr Andrews said.
"They have been drawn by our public health experts based on data. The other thing here too, this is a legally enforceable lockdown and you need to have the most certain lines on the map. People know which postcode they live in. There can be no confusion about that.
"What's more, there are hard lines that are well known and well understood and for the purposes of enforcement the public health team made it very clear that doing it suburb to suburb would not necessarily deliver the outcome we want; that postcode boundary, however inconvenient … that was the best way to go."
Maribyrnong mayor Sarah Carter said she was awaiting briefings about the testing and doorknocking blitzes being undertaken in Maidstone and other hotspots since the weekend.
Loading
While there were local frustrations, she said, most understood the need for lockdowns.
"There's an acceptance that we need to do this," Cr Carter said.
"There's definitely a frustration, but I don't think it's directed at anyone because we're all just tired.
"We know what we're in for."
Get our Morning & Evening Edition newsletters
The most important news, analysis and insights delivered to your inbox at the start and end of each day. Sign up here.
Bianca Hall is City Editor for The Age. She has previously worked as a senior reporter, and in the Canberra federal politics bureau.