Despite all the good news about the very low rates of infection in NSW, the Victorian experience of the past week has served as a stark reminder that we can relax our lockdown at our peril. There are significant numbers in the workforce who are harbouring genuine anxiety about social contact, who hold very real fears about being forced to travel back into their place of work.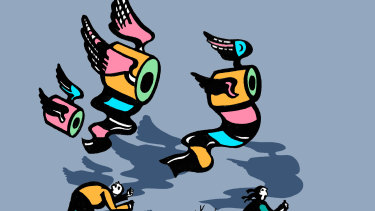 These people will require very sensitive handling, possibly on a case by case basis.
Others appear to be chomping at the bit to get back to the old practices, and for whom the office represented a valued part of their social interactions. Some of these have worked through at the office where they've been allowed, and others are going stir crazy at home.
Once back in the office, people will need once more to practise the social niceties such as interacting with other staff, following the rules about the kitchen dishwasher and so on. Some people are going to be fragile and resentful, that a system that seemed to be working fine has been replaced with the unimaginative old ways of doing things.
It won't be business as usual in many workplaces. The ongoing social distancing rules will ensure that. But expect to see some politics around who gets to take their working-from-home days either side of the weekend, or between those told they need to be in every day and those given freer rein to do as they please.
Some commentators are confidently predicting that the novelty of working from home will begin to wear off soon. However, I am not so sure. Workers have had a taste of a new work order. I do not expect the majority to give up some of the benefits they've enjoyed without a fight.
Jim Bright, FAPS is Professor of Career Education and Development at ACU and owns Bright and Associates, a Career Management Consultancy. Email to opinion@jimbright.com. Follow him on Twitter @DrJimBright