Records show a vacant two-level warehouse at 102-108 Jeffcott Street was sold to developer Michael Dib for $9.5m and an historic seven-storey warehouse building at 355 Spencer Street, the Sands & McDougall Manufactory, was bought by Sydney-based Avari Capital Partners for $38.5 million.
CBRE agents Josh Rutman, who negotiated the latest deal with Scott Orchard, David Minty and Scott Hawthorne, said "four to five bids for a largely vacant building shows there is investor appetite for high risk assets."
"Some groups are taking a long- term view on the leasing market and future tenant demand after the COVID-19 health crisis."
Ardent for Arden
Down at the other end of Spencer Street, office interiors firm UCI is preparing to move from its long held home in West Melbourne on the southern edge of the Arden precinct.
The two-storey office on the corner of Dryburgh and Miller streets – known as 700 Spencer Street – has been held by the UCI owners since 1986.
They're understood to be planning a new showroom in South Melbourne. UCI has cleverly pivoted from office furniture to protective workplace kit during the COVID-19 crisis.
The 1287 sq m building is on a 701 sq m parcel of land. Comac Retail Property Group agent Paul Mason is handling the listing and expects more than $7.2 million.
Rival agents have described it as a "cracking site".
It's opposite the new Arden precinct, 50 hectares of land between Macaulay Road, Dryburgh Street and the Moonee Ponds Creek. A new structure plan for the precinct was released this week which gives some guidance on proposed heights.
Developers positioning themselves for future growth include Grocon and Singapore's sovereign wealth fund, GIC, who have outlaid $135 million on Nick Theodossi's 1.5 ha car dealership.
It's located in Arden Central, the area around the new station, where heights of 35-40 storeys are mooted. The borders with North and West Melbourne will be low-to-mid rise.
Heights opposite 700 Spencer Street will be around 4-8 storeys and further north on Macaulay Road, they'll rise to 15 storeys.
Colliers International agent Dave Walker, Anthony Kirwan and George Davies are marketing a nearby 400sq m office at 121 Arden Street, which is expected to sell for $1.75 million and a warehouse at 271-273 Macaulay Road which is on the northern border of Arden.
Other recent West Melbourne deals include 437 Spencer Street, which sold for $2.65 million through Commercial Bureau agent Gideon Marcus and Colliers' Matt Stagg; and 159-161 Roden Street, which fetched $1.4 million through Mr Kirwan and Mr Walker.
Servo sells
Meanwhile petrol stations are proving to be the stalwart of the COVID-19 era with investors enthusiastic for an asset now viewed as an essential service.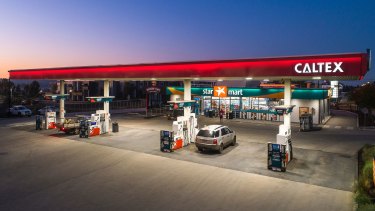 Such is the demand that lawyer developer Konfir Kabo has put another servo to market.
This time it's the "jewel in the crown" of his portfolio, a Caltex (soon to be rebranded Ampol) at 250 Epping Road, Wollert.
Quinn Reynolds agents Marcus Quinn and Linc Reynolds and Appel Property's Ben Appel are handling the transaction, having recently sold a string of petrol stations in Gisborne ($6.05m), Seymour ($4.4m) and Portland ($4.52m) for Mr Kabo.
The Wollert property involves a petrol station and Smokin' Joe's cafe, returning $410,183 a year, on 3745 sq m and an adjoining 1058 sq m plot of land.
The servo is expected to sell in the mid-$7m range and the land at $750 a sq m.
Nicole Lindsay is a property reporter at The Age.