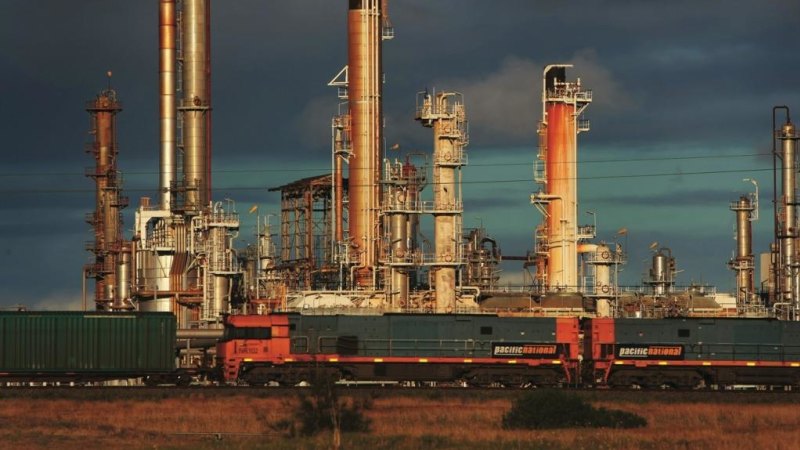 "Our project builds on our existing refining infrastructure which makes it significantly more competitive than other proposals and naturally reduces any new environmental impacts."
Loading
The comments come as conservationists and residents around Western Port Bay step up their fight to stop AGL's $250 million import project going ahead following the public release of the environmental effects statement.
Critics say it would negatively affect marine life, Ramsar-listed wetlands, tourism and the fishing industry, and drive up greenhouse gas emissions.
AGL, however, remains firmly committed to the project, which would import LNG from other parts of Australia and overseas. If approved, construction could begin as early as next year and be completed by 2023, in time to help offset a looming supply shortfall that authorities predict will hit the south-eastern states due to rapidly declining output from offshore reserves in Bass Strait.
"The project would help support Victoria's energy security and continued liveability, economic development and growth," AGL's environmental statement said.
Loading
Mr Wyatt agreed Victoria needed additional gas to help increase supply and drive down prices, but said it "makes sense" for the import terminal to be located alongside an established facility such as Viva's Geelong refinery. He said the site would have the benefit of closer proximity to existing gas pipeline, port and processing infrastructure.
"Geelong is already home to the state's second-largest port with significant employment and existing infrastructure to support projects like this," he said.
"Viva Energy has been operating in Geelong for nearly 70 years and has invested nearly $500 million over the last five years in modernising and improving its refining operations. The LNG re-gasification project is the next step to establishing a leading energy hub."
LNG import proposals have been gaining prominence in Victoria and NSW as government and industry leaders search for ways to bring down gas prices that have risen to historic highs in recent years and strained manufacturers that rely on gas as a feedstock. While Australia is one of the world's biggest exporters of natural gas, most is produced in the nation's north, far away from demand centres in the south-eastern states, and is sold on long-term contracts to overseas buyers. The Australian Energy Market Operator has warned that Victoria, NSW and South Australia face a gas shortage as early as 2023 as output from offshore reserves in the Bass Strait rapidly declines.
As the coronavirus crisis causes sharp drops in global fuel demand, the Geelong refinery is heading towards a loss of as much as $42.5 million in the first half of the year, down from an $18 million profit. Viva Energy last month unveiled an ambitious proposal to investors to turn the refinery site into an "energy hub" – including LNG imports and a solar farm – while retaining existing refining operations.
Victorian Energy Minister Lily D'Ambrosio said Viva's proposed energy hub could play a vital role in securing the state's gas supply while bringing more renewable energy into the grid and creating new jobs in Geelong.
"Gas provides an important part of Victoria's energy mix for industry, commercial and residential customers and we welcome companies wanting to make major investments in Victoria," she said.
Business reporter for The Age and Sydney Morning Herald.