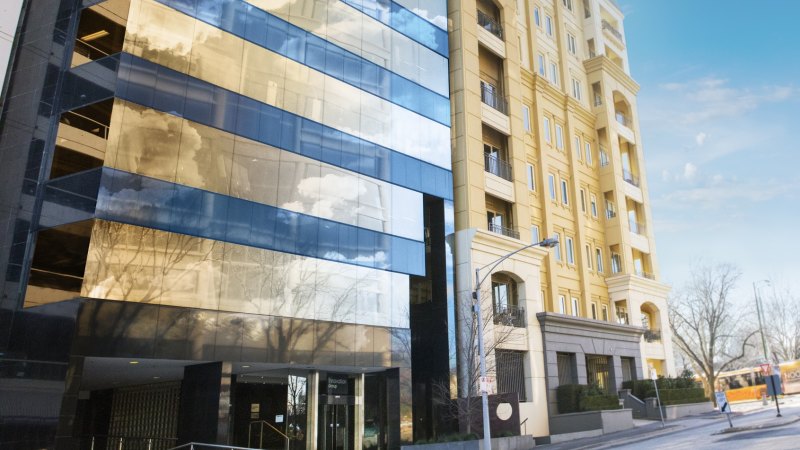 RANZCOG has been searching for a new home since it put its former two-storey East Melbourne office at 254-260 Albert Street on the market late last year, a move which gave it a considerable war chest in its hunt for another premises.
The 1533 sq m East Melbourne site has strong redevelopment potential and was expected to fetch $20 million, but is yet to settle to the buyer developer Dean Pask's Pask Group, property records show.
A company associated with Mr Pask has a caveat over the property.
JLL agents Alex McColl and James Thorpe negotiated both of RANZCOG's deals, but neither agent would comment when contacted.
The Bowen Crescent deal which will hand canny property investor Brendan Sullivan, the building's vendor, a $2.1 million gain after just a few months of owning the building.
Property records show Mr Sullivan, who declined to comment when contacted, settled on the site in February after paying $17.5 million for the property.
The office, mostly vacant and only partially refurbished, is on the doorstep of the $11 billion Metro Tunnel construction zone for Anzac Station, a location that is proving a challenge for access because of road closures, noise and dust associated with the works.
Construction of the new train station is expected to be completed by 2025 and is likely to lead to a significant surge of tenant interest in the area and a corresponding uplift in property values.
RANZCOG's headquarters had been located at 254-260 Albert Street, opposite the Fitzroy Gardens, for 37 years.
The organisation's expansion prompted the search for a larger building which will provide a "warm and welcoming ambience for college members and visitors, sufficient room to house our library and historical collections, and flexible spaces for in-house meetings, education and social functions," RANZCOG said.