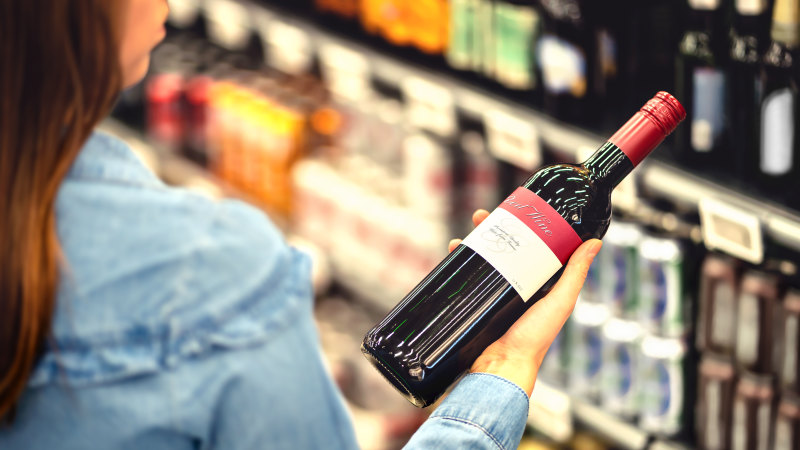 The letter urged ministers to adopt the label recommended by FSANZ in February "to clearly alert the community to the harm from using alcohol when pregnant" and said the design "must be retained without any changes that might result in watering down this crucial message".
Loading
The regulator last week unveiled an alternative label after the ministerial forum on food safety, chaired by federal Food Minister Richard Colbeck, in April ordered FSANZ to review the colour requirements and "signal wording" of the label, taking into account its cost to industry.
The revised label changed "HEALTH WARNING" to "PREGNANCY WARNING", but retained the colour scheme after FSANZ rejected the alcohol industry's claim that it would impose an unreasonable cost on industry.
Professor Wilson said the alcohol industry's voluntary DrinkWise labelling scheme, which had been in place for eight years, had proven to be ineffective, with many alcohol products on the market failing to carry the warning label.
"Furthermore, the current labels are too small and contain messaging that confuses people," he wrote.
"The community has a right to be warned of a product that endangers health."
He said Western Australia's health minister Roger Cook had already expressed "vigorous" support for the label released in February, which represented "best-practice labelling".
In the letter, Professor Wilson wrote that FASD was "the leading non-genetic developmental disability in Australia", with alcohol use in pregnancy linked with other potential harms including miscarriage, stillbirth and low birth weight.
He urged ministers to follow the advice of the independent food safety regulator, which had designed a strong label that had been "demonstrated by research to clearly alert the community to the harm from using alcohol when pregnant".
"The immediate implementation of the effective pregnancy warning labels on alcoholic products will have enormous positive impact on the health and wellbeing of Australian children, families and communities," Professor Wilson wrote.
Loading
"As many as 70 percent of Australians support the mandatory inclusion of a new and effective pregnancy warning label on all alcoholic products. So do key medical colleges and health policy bodies across the nation."
Alcohol Beverage Australia chief executive Andrew Wilsmore said rolling out the new label would cost manufacturers $400 million, with "ongoing high costs due to the more expensive label printing costs".
"Our voluntary labelling initiative presently covers three out of every four items in a liquor shopper's basket," Mr Wilsmore said.
He said the industry supported making warning labels mandatory, but wanted FSANZ to "ditch the colour version."
Dana is health and industrial relations reporter for The Sydney Morning Herald and The Age.