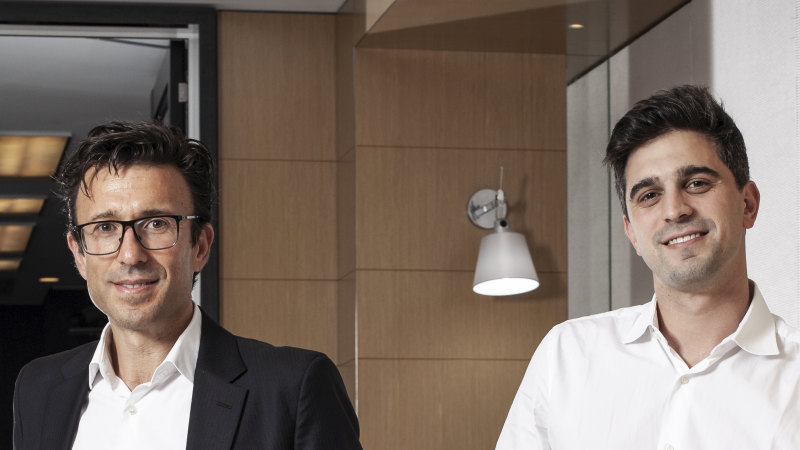 In 2018 they sold a decent lick of stock when the share price was trading around the $7 level.
This time around the founders undertook not to sell any more shares before the annual meeting which will take place around November – but that's only five months away. And of course they are not participating in the $800 million equity raising announced on Tuesday.
Under normal circumstances selling by executives and in particular founders offloading stock presents as a red flag for investors who would understandably wonder why they should pump money into a stock which insiders are selling.
But this stock has a backbone of rusted-on supporters – many of whom have backed it through risky times and been richly rewarded.
And while the company has never managed to achieve a bottom line profit- in part because internally generated cash has been ploughed back into growing the business – it is a company with a market capitalisation of more than $18 billion and sizeable enough to edge into Australia's top 20 by market capitalisation.
Loading
So it will derive some measure of support from index players while retail investors have been huge supporters and will be happy to ignore its yield-free status.
It has also had its share of detractors who are concerned about the potential for a rise in the level of bad debts it could experience – particularly during the current difficult economic environment. (These are the analysts that include Afterpay into the consumer credit sector.)
But caution issuers were drowned out on Tuesday when Afterpay released a business update that contained a heady set of numbers including 112 per cent boost in underlying sales for 2020 and an underlying sales increase for the fourth quarter of 127 per cent against the same quarter last year. All ahead of investor expectations.
Investors were told to expect underlying profit before interest tax depreciation and amortisation of between $20 million and $25 million for the 2020 financial year. There appeared to be an improvement in the quality of receivables and merchant margins were steady.
A 116 per cent increase in the number of active customers and a 72 per cent rise in active merchants rounded out a set of numbers that were difficult to argue with. Afterpay has clearly become a net beneficiary of COVID rather than a victim of the recession.
The buy now, pay later market is financially luxuriating in the consumer trend to increasingly buy online rather than in-store, plus the desire to use incremental payments to better manage household budgets.
The $800 million in fresh funds is earmarked to turbocharge expansion into new and existing territories including Canada and fortify the current balance sheet.
As for Molnar and Eisen, they are now worth about $1.5 billion each – an amount that will secure them a tidy place on Australia's rich list.
Get our Morning & Evening Edition newsletters
Elizabeth Knight comments on companies, markets and the economy.