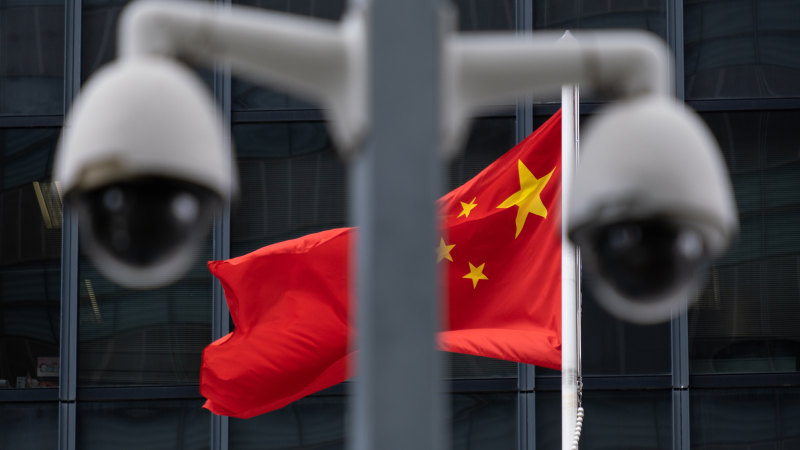 The law makes a mockery of China's promise when the British pulled out in 1997 to give Hong Kong half a century of autonomy under the formula of "one country, two systems".
Loading
It also contains worrying provisions which cover acts committed outside Hong Kong.
Yet the dilemma for Australia is to calibrate a response that sends the strongest signal to Beijing while serving the cause of democracy in Hong Kong and our own interests. Australia seems to have struck the right balance.
Unlike the battle over an independent inquiry into China and COVID-19, where Australia took the lead, Prime Minister Scott Morrison has reduced our diplomatic exposure by waiting a week to respond, during which time both Britain and Canada have announced their own measures.
He has followed Canada in suspending our extradition treaty with Hong Kong since its continued operation could have allowed Hong Kong dissidents to be deported from Australia on trumped-up charges under the new security law.
The Department of Foreign Affairs and Trade was also within its rights to issue a travel warning for Australians to reconsider travel to Hong Kong in light of the risk of arbitrary arrest.
Loading
Yet Mr Morrison's decision to extend the visas of Hong Kong residents here in Australia on student and skilled migration visas by five years is surprising for a leader who built his political career on stopping the boats.
He has not shown much public empathy for victims of political oppression in other countries such as Iran or Afghanistan with much worse human rights records than Hong Kong. China has not responded to the protests in Hong Kong with the same brutality shown in Tiananmen Square in 1989.
Still it would be churlish to criticise Mr Morrison for taking a more humanitarian approach. He has seized the opportunity to send a message of solidarity to the people of Hong Kong and in support of democracy.
It should also be noted that Australia's limited offer of visa extensions is much less generous than Britain's offer of visas for up to 3 million Hong Kong residents.
There is also a large dose of national self-interest at work here. Mr Morrison is using the offer of visas to attract to Australia the capital and expertise that is likely to flee overseas from Hong Kong. Many will guess that Hong Kong's future as the great financial centre and entrepot cannot continue now that Beijing has asserted the Communist Party's right to interfere.
Get our Morning & Evening Edition newsletters
The most important news, analysis and insights delivered to your inbox at the start and end of each day. Sign up here.
China has deplored the offer of visa extensions but the move is less confrontational than Australia's offer of political asylum after Tiananmen Square. China should get the message to tread softly in Hong Kong. It has a legal duty and a financial interest in protecting the territory's special status.
Since The Age was first published in 1854, the editorial team has believed it important to express a considered view on the issues of the day for readers, always putting the public interest first. Elsewhere, we strive to cover a diversity of views without endorsing any of them.