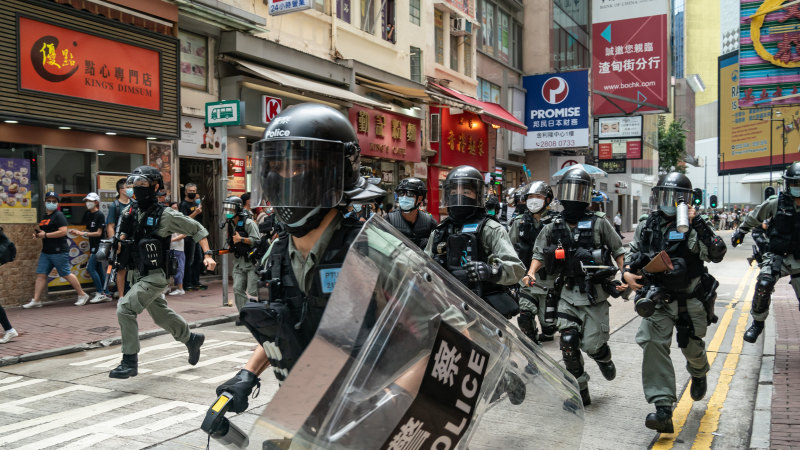 Unlike Tiananmen where the sudden, visceral images of death shocked Hawke into action, Hong Kong has been a slow burn. Twelve months of protest and waves of violence consumed the city, with unrest pushed below the surface during the coronavirus, only to re-emerge again when Beijing secretly and swiftly implemented the new national security laws in June. They criminalise dissent with sentences of up to life in prison.
The Australian government's move to offer visas over legislation, not a massacre, is courageous for this reason. There has been limited public outrage driving this decision. It's a reaction of principle more than emotion.
Loading
Comparisons with 1989 also underplay the gravity of Thursday's move and its potential impact on Australia's trading relationship. In 1989, China accounted for 5 per cent of Australia's trade. Today it accounts for 30 per cent, most of it in resources.
China is the only G20 economy forecast to show growth in 2020. To do this it will need Australian iron ore to make steel and build infrastructure but few other exports are critical to its economy. Even that export, which Australia and Brazil dominate the world's market in, is now under threat. Long term, it is looking to Africa, according to the Lowy Institute, where there are vast untapped reserves and a penchant for Chinese economic aid.