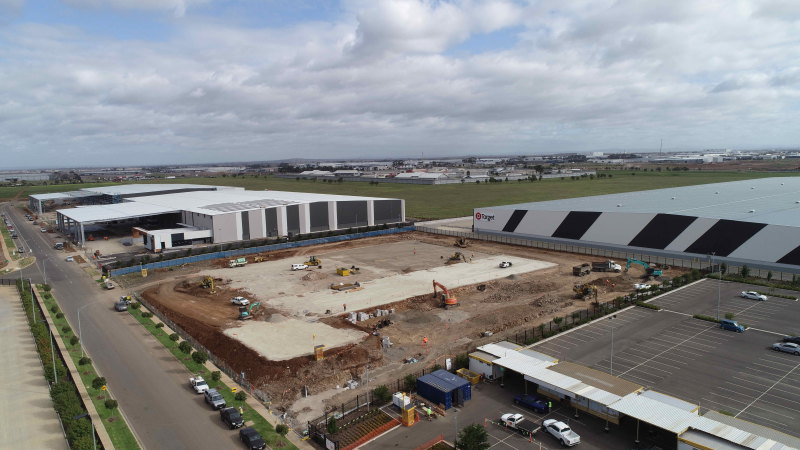 But as more people opt to stay and work from home this growth rate could come much quicker and as a result will spur even higher demand for industrial asset.
JLL's head of industrial capital markets & logistics, Tony Iuliano said there is a growing focus by investors on defensive industries in the short term, specifically food-related tenants.
"Cold storage assets are already tightly-held and the current focus on food retailing will only increase their attractiveness and the competition to acquire them," Mr Iuliano said.
Loading
"The current increase in manufacturing and storage of pharmaceutical goods will also drive tenant demand. These factors will, therefore, drive greater investment in modern logistics and smart warehousing."
Dexus has expanded its footprint into the cold storage sector with the purchase of a site in Sydney's west for $100 million.
Gavin Bishop and Sean Thomson of Colliers International sold the 19,246 sq m facility at 37-39 Wentworth Street, Greenacre, Western Sydney.
Mr Bishop said the Australian cold storage sector is valued at $5 billion and is dominated by several specialised operators while a number of transport companies have been established to cater for refrigerated transport.
JLL's director of industrial research Australia, Sass J-Baleh said, domestically, Australian consumers over the past 30 years have been spending a greater share of their retail expenditure within the food category.
Ms Baleh said in the late 1980s consumer retail spend on food represented around 30 per cent and has steadily risen to around 44 per cent, as at May 2020.
Loading
"The growth in the non-discretionary sector is also at record levels, recording a huge jump from 3.3 per cent year-on-year in February to now 6.2 per cent year-on-year," Ms Baleh said.
She added that it is expected that the consumer staples sector will be driving the long-run stability of the industrial and logistics sector in Australia and around the world. Historically, supermarkets have been a low e-commerce penetration sector.
Citi analysts say, for Goodman Group, the biggest industrial property owner and manager in the country, that COVID-19 has highlighted the need for more warehouse/logistics space, particularly for food, consumer goods and e-commerce tenants.
"We believe this should drive development activity, with early signs of this already visible in recent large development deals like Amazon at Oakdale," the analysts say.
"We expect COVID-19 to contribute to a sustained, incremental increase in e-commerce penetration, which was already growing strongly pre-COVID."
Ms Baleh said a growing export market also highlights the need for more cold storage space and specialised high-tech facilities for greater and efficient production.
Carolyn Cummins is Commercial Property Editor for The Sydney Morning Herald.