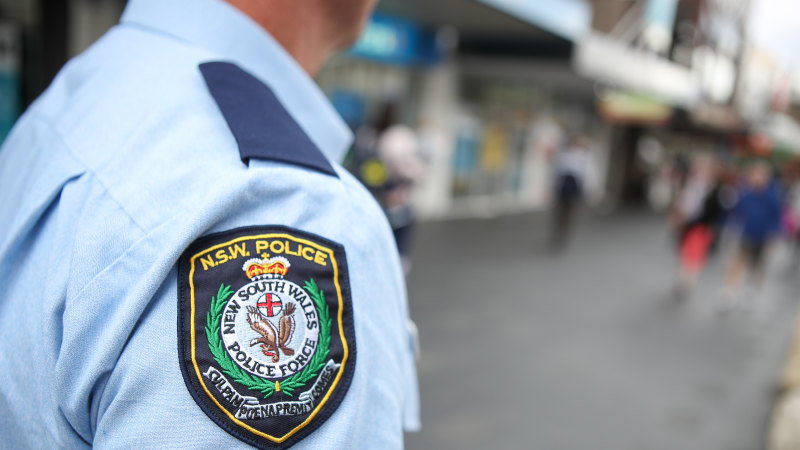 Another police officer, who witnessed the incident, said he spoke to Mr Morris back at the station and said: "What the f— happened, everything was calm and all he wanted to do was keep his phone."
According to the other officer, Mr Morris responded: "I feel I was justified in my actions."
Mr Morris faced an assault charge over the incident and was sentenced to an 18-month good behaviour bond in June 2016. He launched a severity appeal, which was withdrawn when a District Court judge indicated he was considering a more severe sentence.
Mr Morris was dismissed from NSW Police in May 2018 after the police commissioner made findings against him in relation to three incidents of misconduct, including the incident with Mr Seymour and the disclosure of confidential information.
In the third misconduct incident – which occurred in August 2016 while he was still on a good behaviour bond – Mr Morris used his torch to "hammer strike" a man on the forehead after there was a verbal confrontation during a routine bail check.
Mr Morris also sprayed the man in the face with pepper spray, then left the scene without calling an ambulance or instructing him on how to decontaminate himself.
The former officer brought proceedings in the Industrial Relations Commission in 2018, asking for a review of the decision to remove him from NSW Police. He argued the removal was harsh, unreasonable or unjust.
In a judgment in June, which was published online this week, chief commissioner Nichola Constant concluded that it was "neither unreasonable nor unjust" to remove Mr Morris from the police force, finding that "the public interest is served by upholding the order".
Ms Constant found that Mr Morris punched Mr Seymour in the back of the head "at least once" and held him in a chokehold during their altercation, which the officer had denied.
She said Mr Morris's conduct demonstrates his "propensity towards the use of excessive and unreasonable force" as well as a lack of judgment and "a pattern of overzealous use of authority".
Current and former police officers provided character references for Mr Morris, including one officer who said Mr Morris had "great knowledge of the law".
Ms Constant said that when the police commissioner made the removal order, he noted that "on each occasion, it was the applicant's actions that caused the situation to escalate".
She said Mr Morris displayed contrition, but sought to "deny or minimise his behaviour and blame others" and she does not accept his assurances "that he will not engage in the behaviour in the future at all".
Georgina Mitchell is a court reporter for The Sydney Morning Herald.