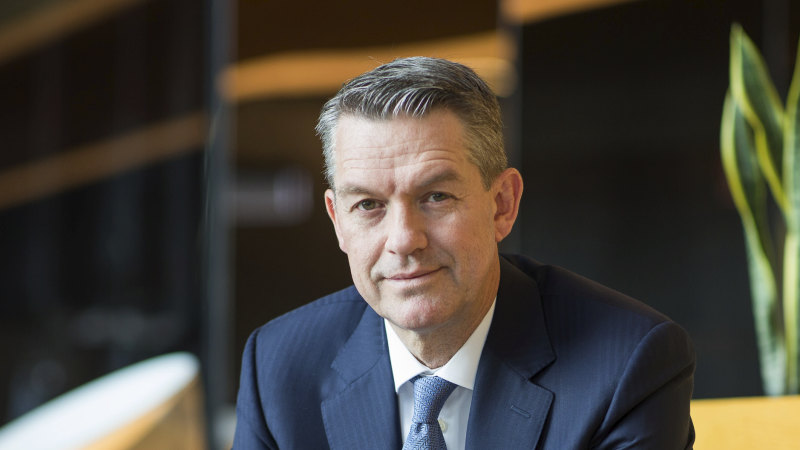 "We're not forgiving repayments, the interest is being capitalised. So whilst interest rates are low, the debt that you have at the end of the deferral period is higher than what it otherwise would have been. So that will put a strain on the cash flow of a family or of a business," he said.
While the property market has not crashed, he said the outlook for prices was uncertain, and some borrowers would need to consider selling.
"The growth that you might have anticipated might not come, so at some stage you're going to have to say: 'If I can't afford this mortgage, am I better off to rent, put my capital aside and wait until I'm in a better position to buy back into the market?'"
"I just think there are people who are going to have to make those decisions in the next few months."
Amid concerns about the economic damage unleashed by Melbourne's return to lockdown, Mr Hand said he expected a rise in the number of people taking advantage of an emergency scheme to pause payments on housing and small business loans.
"I think people are more educated now and this lockdown will create, I think, another spike in requests in Victoria in particular."
Loading
Melbourne was this week put back into a lockdown to contain a worsening coronavirus outbreak, and on Friday ANZ Bank economists predicted the shutdown would dent the recovery, as the city accounts for about a fifth of national economic output.
Mr Hand said that while some business customers would manage, for others the emotional and financial strain might cause them to pull the pin. He said cafes and city restaurants could be especially hard hit, as largely deserted office towers hit spending such as on business lunches.
"Some of those customers, I think, will say 'I just can't see how I can trade my way out of this,' and will be wise enough to cut their losses," Mr Hand said.
Mr Hand, who has been working at home for 16 weeks, said 9 per cent of ANZ's mortgages had been deferred. However, he said the bank's data suggested as many as two-thirds of customers with deferrals had not seen a drop in their income, and the number of people resuming repayments would rise in weeks ahead.
ANZ Bank will provide more detail on how the deferrals are affecting its bad debts at a market briefing on August 19, when it will also update investors on dividends, which it suspended in May.
After the recent deterioration in Australia's relations with China, Mr Hand said he had not seen evidence that this was directly worrying the bank's SME clients, but some had moved to diversify their exposure other countries in the region, such as Vietnam.
Clancy Yeates is a business reporter.