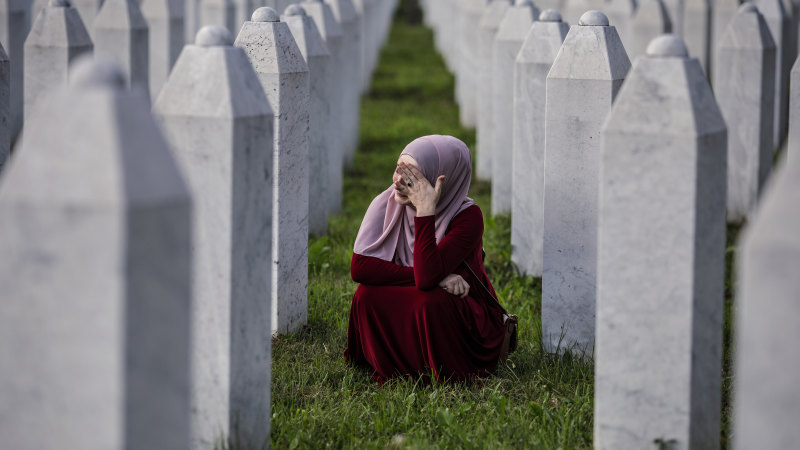 Loading
In July 1995, at least 8000 mostly Muslim men and boys were separated by Serb troops from their wives, mothers and sisters, chased through woods around Srebrenica and killed by those forces in what is considered the worst massacre on European soil since the Third Reich.
The killing spree was the most brutal episode of the 1992-95 war in Bosnia, which began after the break-up of Yugoslavia. More than 100,000 people, an overwhelming majority of them Bosnian Muslim civilians, were killed in the war between Bosnian Serbs, Croats and Muslims before a peace deal was brokered in 1995.
After murdering their victims in Srebrenica a quarter of a century ago, Bosnian Serb soldiers dumped their bodies in numerous mass graves scattered around the eastern town in an attempt to hide the evidence of the crime.
Thanks to an international forensic effort, body parts are still being found in death pits, put together and identified through DNA analysis. Close to 7000 of those killed have already been found and identified.
Newly identified victims are reburied each year on July 11 — the anniversary of the day the killing began in 1995 — in the vast and still expanding memorial cemetery outside Srebrenica. On Saturday, 9 newly identified men and boys were laid to rest there.
AP