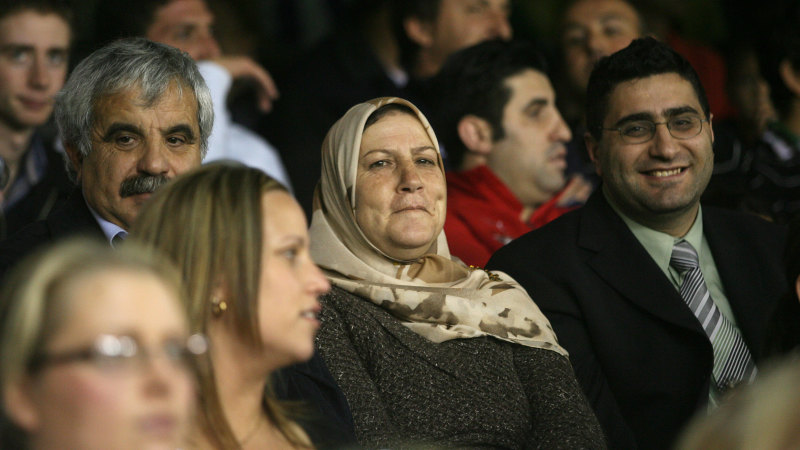 Houli's family, including his mother Yamama, live in Truganina in Melbourne's west, where there has been a cluster of 113 coronavirus cases at Al Tacwa College.
"I want to share a personal experience with the current situation that we're all facing out with this COVID-19.
"My family has been affected by COVID-19, and it's been tough. It's been a tough time. When you're restricted and you're isolated, it's very touching.
"More specifically, my mother's been affected. A lot. She's currently in ICU undergoing some heavy treatment … The team in the ICU is taking care of her. Her current state is a mixed one … God knows best her situation.
"But what burns and what hurts, truly, is the fact that no one from her family members can go and visit her, which is very, very tough. Please, put yourselves in this position.
"I don't want you to feel sorry for me but rather think about in general and think about it as it being you and part of your family. Hopefully, you can change your mindset about COVID-19. The reality is it is out there," Houli continued.
"And I'm experiencing it right now, within my family. Please, I urge you, for the sake of Allah, to go get tested. If you're showing any form of symptoms, if you're not showing any symptoms, please do your bit … think about the blessing this state has provided us as a Muslim community."
Richmond general manager of football performance Tim Livingstone said the club was offering Houli and his family all the support they needed, and that they wished Yamama a timely recovery.
"Richmond extends its thoughts and well wishes to Bachar Houli, his mother Yamama, and the extended Houli family, as Yamama continues treatment in ICU for COVID-19," a Tigers statement read.
"The club encourages anyone with flu-like symptoms to get tested, and to continue to adhere to government and medical advice."
Houli had chosen not to go into the club's Queensland hub, along with teammate Shane Edwards, to be with his pregnant wife.