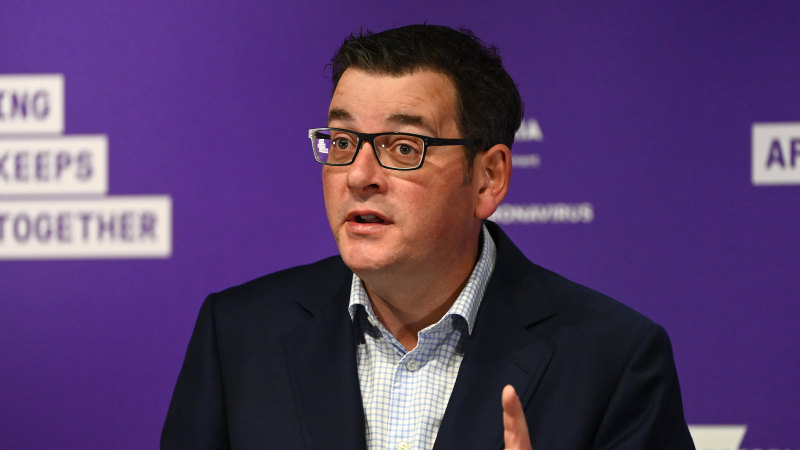 Daniel Andrews has done just that. His decisions have always been based on the best medical advice available, including initially moving faster to stage 3 restrictions and instituting remote learning for all Victorian primary and secondary students. He has risen to the occasion during 2020, moving from extensive bushfires at the start of the year to now a second wave of the COVID-19 pandemic and he has given his all to Victoria, always acting in the best interest of all Victorians.
Most Victorians have responded magnificently to the COVID-19 crisis despite the burden of job losses, stretched finances, learning at home for students, frustrated social lives and disrupted holidays. But while most accept the fact we are all in this together, a minority continues to undermine the state's overall effort, questioning or attacking nearly every decision and picking away at the state's spirit.
Loading
Sure, mistakes have been made in Victoria (hotel quarantine) and NSW (the Ruby Princess cruise ship), and these issues have been or are subject to judicial inquiries. The public deserves answers from independent investigations, not just a few six-second responses at media conferences from the politicians involved.
But as a former and proud leader of Victoria for eight years, my concern is that pride in the state, the spirit of Victoria, is being torn at by those with agendas that go beyond the standard scrutiny of the political process. Detailed actions against the virus, including restrictions, are too often twisted into responses that it's "too confusing", rather than concentrating on the simple instruction to stay at home if you can.
Loading
Some critics have flip-flopped on whether restrictions should be eased or tightened, arguing that the virus will "only" kill our older generation. Some have teed off at the government over whether the game of golf can be played or not. One MP even called for the culling of bats in Melbourne.
Returning to stage three restrictions pleases few. But it had to occur to try to suppress the virus and stop the health system being overwhelmed, as has happened in the US, where doctors have to sometimes choose who gets a life-saving ventilator and who doesn't.
The virus thrives on people and division, and that division undermines the work of many thousands of workers and volunteers doing their best with the best intentions.
No country or state chooses to have a virus. But once it's arrived, by aeroplane or ship, so infectious and working its way through the community, there is no option but to band together and enact the medical advice against it.
Loading
Since 1910, Victoria has had a coat of arms, featuring a kangaroo holding a crown above the Southern Cross, bookended by two proud female figures, representing the state's motto: Peace and Prosperity.
Working together, we can live up to that motto.